2014: That Was the Season That Was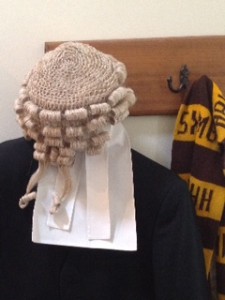 First of all, a big mea culpa from myself. Yes, it is true that my efforts to maintain a proper updating of this website across 2014 have ranged from abysmal to downright pathetic, but 2015 is a new year, full of promise, hope and wide-ranging resolutions.
One of which is to get back to writing up reasonably prompt casenotes when interesting cases are handed down. This will mean putting to one side the many time commitments consumed by the demands of my own practice, child-rearing, swimming, fixing the broken door, avoiding organic watermelon and re-watching the DVD of Hawthorn's 2014 premiership glory.
Anyway, the resolution starts with a summary of the most prominent and important cases of 2014. While in the UK, the new Defamation Act 2013 commenced, in Australia, there were a number of large verdicts arising from publications on the internet, as well as a number of significant interlocutory judgments which involved injunctions, strike out applications and claims for loss of business.
The following cases were noteable in 2014:
Cripps v Vakras [2014] VSC 279: a successful claim by a gallery owner against two artists arising from publications on two webpages that asserted that, among other things, the plaintiff held views similar to Hitler. Justice Kyrou awarded him $420,000 in all.
Lower Murray Urban and Rural Water Corporation v Di Masi & Ors [2014] VSCA 104: an appeal to the Victorian Court of Appeal against judgments made by Justice Kaye in the plaintiff's favour in a 2013 trial that ran for 22 days in Mildura;
Bleyer v Google Inc [2014] NSWSC 897: an application by Google Inc to permanently stay a case, partly on the grounds that the costs that would be involved in running the case would be disproportionate to the remedy sought by the plaintiff.
Polias v Ryall & Ors [2014] NSWSC 1692: a poker player that won $340,000 in damages for publications made by a number of other poker playing defendants on Facebook and in oral statements.
Moran v Schwartz Publishing Pty Ltd & Anor [2014] WASC 334: an urgent claim brought by a person seeking to prevent the publication of a book relating to an unsolved murder from 2005.
North Coast Children's Home Inc & Ors v Martin [2014] NSWDC 125: successful claims made a foster care home, its manager and CEO against a former foster carer for publications on Facebook and in email.
Setka v Abbott & Ors [2014] VSCA 287: an appeal by a plaintiff to the Victorian Court of Appeal in respect of how the defendants had pleaded a fancy type of truth defence.
Dabrowski v Greeuw [2014] WADC 175:  a claim for damages by a man against his estranged former wife for publications on Facebook.
So for the first part of my 2015 resolution, these will be done. Then all I have to do is watch less T20 cricket …