At Monash university, Justin Castelan was the editor of Lot's Wife, the student newspaper. At the time, he was studying Arts/ Law and his Arts major was in Media and Mass Communication Studies. The newspaper was put together by a bunch of keen students who did page layout by hand and developed photographs using a fancy new type of bromide machine that smelt of sulfur and was soon to be extinct. For the record, he hereby disclaims responsibility for anything that was published that year. Probably because by today's standards, 90% of the paper would be considered to be politically unacceptable, repugnant or arguably treason.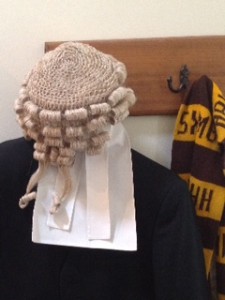 He completed his studies and went to practice as a lawyer in the media law department of a major Melbourne law firm. He worked on defamation cases for, among others, Channel Ten, Derryn Hinch and a policeman who was defamed by "Burke's Backyard" after he confiscated some opium poppies.
After five years, he became a Barrister and in 16 years since, has advised and appeared for a wide range of individuals and companies in defamation and media law matters around Australia. His clients have included politicians, businesspeople, popular internet forums, public listed companies and others in the media law sphere. He has appeared  before the Australian Broadcasting Authority, during Cricket Australia hearings and represented parties in IP disputes over domain name registrations, trade marks and businesses copying their competitor's names and products.
Because most defamation cases settle, Justin has also developed a general commercial practice where he has run many trials, cross-examined many liars and laughed earnestly at many of the judge's "jokes". He has chambers on the 3rd floor of Dawson Chambers and when he isn't in court or writing this blog, then he is usually out and about, trying to persuade his 2 boys that they do not need the Lego Star Wars Death Star, that model trains are not really worth the money, or that the Hawthorn Football Club is the best "choice" they can make in the AFL.
Interviewed for and contributed to: