Blogging in Canada goes back to trial: Baglow v Smith [2012] ONCA 407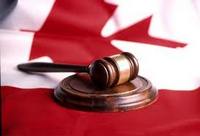 Mr Baglow, a retired public servant in Canada, operates a left-wing blog called "Dawg's Blawg", where he used the pseudonym, Dr Blawg. Roger Smith is a right-wing kind of guy who writes on blogs like "Free Dominion" and others. If he and Baglow found themselves at a dinner party together in Ontario, it would be hard to guess who would leave first. Either way, it would be before main course.
In the Canadian Blogosphere, they engaged in the kind of heated vitriolic exchange reserved for university radicals. Even Baglow admitted that debates on political blogs can be "caustic, strident or even vulgar and insulting" [3], but claimed that Smith went too far one day when, amidst an otherwise acceptable blogfight about traitors, treason and Al-Qaeda training, he described Baglow as "one of the Taliban's more vocal supporters".
That comment was posted on the Free Dominion website in August 2010 and was made during a fight about the validity of the detention of Mr Omar Khadr, a young Canadian held at Guantanamo Bay. Baglow claimed that Khadr should be repatriated back to Canada on the ground that he was entitled to be treated as a child soldier.
The fight escalated to the point that Smith said Baglow, being from Ontario, should secede from the country and then this: "Nobody else wants to share your country, you  think that your town house socialist lifestyle is what everyone else wants, but its not – and you should get over yourselves and stop supporting the 7th century religious fundamentalist Taliban who think its cool to throw acid in women's faces if they don't obey their menfolk…."
It went on, and ultimately among a morass of subtle political analysis, thoughtful comment and repeated use of the word "yokel", Smith made the remark in question. Baglow sued, stating that he is a proud and patriotic Canadian and that he had otherwise criticized the Taliban as a dangerous, theocratic and tyrannical regime. He just thought Khadr should have gotten a fair trial and Canada should not be in Afghanistan.
At first instance, the defamation claim was struck out summarily. This was done on the basis that, being in the context of a blogging debate, the comment was not defamatory. Readers would have expected a reply. All in good fun. Baglow appealed to the Court of Appeal of Ontario.
The Appeal Court found that the issues were novel and should not be determined on a summary basis. The question of whether a statement is defamatory is a matter for trial. This is particularly so for the situation for a blog on the internet, or for a publication on Facebook or Twitter [28]. The issues should be determined after evidence and cross-examination of the witnesses. It was noted that it may even be a case where expert evidence is given on how the internet blogging world works and how much is expected by the people involved. Novel questions for defamation should not be dealt with summarily.
So off to trial will the blogfighters go… and they will probably take their laptops.