Builder wins 50: Prendergast v Roberts [2012] QSC 144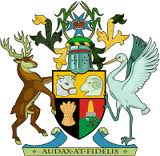 Trevor Prendergast, a builder in Queensland since 1975, sued Shane Roberts, a man who ran a building company and entered into a building contract with Prendergast in late 2008 and early 2009. The job was not finished in early 2009 and the plaintiff gave the keys to the defendant for the place. The defendant moved his business there in February 2009. Later in February, the defendant wrote a letter of complaint to the plaintiff about the building works and in May, the pair had a meeting at the site that turned acrimonious. Both parties then engaged lawyers about the quality of the building works.
In August 2009, the plaintiff got an adjudication certificate on the works, but in December, the defendant's company issued proceedings trying to stop the certificate being enforced and then sued the plaintiff for damages in the Supreme Court.
Meanwhile, the defendant made 3 separate statements about the plaintiff to various people in the building industry in Queensland. The defendant denied making the statements and there was a 3-day trial about it.
The jury found that the statements were made and the defendant defamed the plaintiff by telling people that the plaintiff:
was an incompetent builder;
was a dishonest builder; and
had a reputation so bad that any person doing business with him was ruining their own reputation.
No defence of truth or fair comment was run.
The real issue came down to what effect this had on the plaintiff's reputation. Nothing was in writing and each of the people who the defendant spoke with, gave evidence that the statements did not effect the favourable light in which they viewed him. The plaintiff gave evidence of counseling and depression.
So the defendant argued that the plaintiff, while defamed, should only win $50.
The judge kind of agreed. Damages for the plaintiff: $50,000.
Just shows that you've got to be careful what you ask for.