Court of Appeal rules that Rebel Wilson's damages not special: Bauer Media Pty Ltd v Wilson [2018] VSCA 154
The Victorian Court of Appeal has ruled that Rebel Wilson's $4.5 million record damages verdict is no longer the record, rejecting her claim for special damages and cutting the figure down to $600,000. While this was a big win for Woman's Day, the media might still have lost the war – this was because the Court of Appeal otherwise found that the cap for compensatory damages in Australia does not apply if a defendant aggravates the damages. As it stands, courts throughout Australia are essentially bound by this principle and the  media are exposed to this uncertainty in where any damages verdict might land.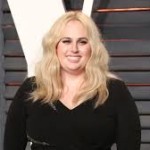 After a 3-week trial in September last year, a jury found that Rebel Wilson was defamed by one print and seven online articles published by Woman's Day in May 2015. The jury accepted that the imputations conveyed by the articles were essentially that Rebel was a serial liar who made up fantastic stories about herself so that she could make it in Hollywood. For those not versed in Hollywood stardom, Rebel Wilson is one of Australia's most famous exports, having starred in a number of Hollywood movies, including Pitch Perfect. In May 2015, Pitch Perfect 2 was scheduled for release and Woman's Day decided that it would be an appropriate time to publish a series of articles about Rebel and what a liar she was. Rebel sued Woman's Day and the trial ran.
The jury emphatically found in Rebel's favour. All of the magazine's defences were rejected and it was then for Justice John Dixon to assess the damages. His Honour did so: $650,000 for compensatory damages (including aggravated damages) and approximately $3.9 million for special damages, caused as a result of Rebel's claim that she lost movie opportunities for an 18-month period after publication. Woman's Day appealed.
In the appeal, Woman's Day focused on 3 matters: firstly, that the trial judge erred in assessing the level of aggravating conduct, secondly that the trial judge erred in interpreting s.35 of the Defamation Act to the effect that aggravating conduct by a defendant meant that the cap for damages would not apply and thirdly that the evidence did not support the special damages claim.
Aggravating conduct
In terms of the aggravating conduct, much of Woman's Day's aggravating conduct was accepted by it to have occurred. This included:
it failed to properly investigate the defamatory allegations before publishing,
it published imputations which it knew were false,
it published those allegations to maximise its commercial opportunities as part of a campaign to take down Rebel Wilson; and
it sent a series of insulting and harassing messages to Rebel Wilson and her family. Lovely.
However, it challenged other aspects of the aggravating conduct and the Court of Appeal found that its conduct in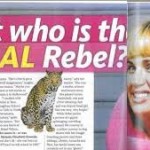 running truth and triviality defences at trial and also seeking confidential financial information belonging to the plaintiff at trial were not aggravating circumstances and so the compensatory damages was reassessed at $600,000.
s.35 of the Defamation Act
While Rebel Wilson's special damages claim was large, the big ticket item for defamation law is the application of the cap for damages for non-economic loss. Section 35 says this:
"(1)      Unless the court orders otherwise under subsection (2), the maximum amount of damages for non-economic loss that may be awarded in defamation is proceedings is $250,000 or any other amount adjusted in accordance with this section from time to time [relevantly 389,500 as at 1 July 2017] (the maximum damages amount) that is applicable at the time damages are awarded. 
(2)        A court may order a defendant in defamation proceedings to pay damages for non-economic loss that exceed the maximum damages amount applicable at the time if, and only if, the court is satisfied that the circumstances of the publication of the defamatory matter to which the proceedings relate are such as to warrant an award of aggravated damages."
Ever since the uniform defamation laws were enacted in Australia in 2005, the cap for damages had always been applied and had not been exceeded. For the first time, a Supreme Court judge found that section 35 imposed no constraint on a plaintiff's entitlement to damages, if the defendant has engaged in conduct warranting an award of aggravated damages. Thus, Justice Dixon landed at $650,000.
Woman's Day appealed and argued, among other matters, that the cap could only be exceeded by any amount of aggravated damages awarded, which ought to have been awarded separately. It argued that Justice Dixon should not have assessed the compensatory damages as a global sum.
However, the Court of Appeal agreed with Justice Dixon's conclusion. It concluded that s.35 did not create an upper limit within a scale of damages, but simply acted as a cut-off. It then also concluded that s.35(2) did not require aggravated damages to be awarded separately and any finding of aggravated damages at all, would permit a court to make awards that exceed the cap. Thus, the Court of Appeal assessed damages at $600,000.
Special damages
This was Rebel's glamour claim: $3.9 million for loss of movie roles. Woman's Day argued that the evidence did not support the inferences that led to this award and did not support any claim for special loss at all. On this point, it won.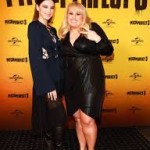 The Court of Appeal concluded that Justice Dixon erred in concluding that, on the balance of probabilities, Rebel Wilson showed that an opportunity to land Hollywood lead roles existed and had been lost. It also concluded that Justice Dixon erred in his conclusions, based on inferential reasoning that the grapevine effect caused a loss of opportunity in Hollywood.
The Court of Appeal referred to the following pieces of evidence that tended towards a conclusion that the publications complained of, either were not known about in Hollywood, or had no effect from their date of publication in May 2015 onwards:
On 7 July 2015, two movie executives from Universal Studios sent a letter to Rebel Wilson that enclosed a cheque for $1million for Pitch Perfect 2 and acclaimed her "incredible contribution" and stated that they looked forward to "continuing our collaboration";
In 2015, Rebel made $1.45 million in advertising;
In 2016, Rebel made $1.82 million in advertising;
On 2 May 2016, Rebel appeared 3 times in The Little Mermaid, a successful family friendly show performed at the Hollywood Bowl and made $100,000;
In May 2016, Rebel starred in an English stage show that made her $400,000 in 8 weeks;
Rebel's expert witness from Hollywood, Mr Principato, gave evidence which included:

He did not know about the articles complained of;
he referred to two Hollywood movie roles that she might have been appropriate for, not knowing that Rebel had actually rejected one of them;
He did not give evidence that the imputations complained of had any currency in Hollywood;
Rebel's own agent, Ms Jackson, gave evidence, and she also did not know of the articles at the relevant time;
Rebel gave evidence that she had a publicity team of 7 people in Hollywood, yet there was no evidence from any person that they had heard of the articles or that the sting of the articles had gained any traction in Hollywood.
The Court of Appeal concluded that there was no causative link between the articles and any lost opportunity to land movie roles and there was insufficient evidence to support an inference that there had been a grapevine effect arising from the articles in Hollywood. Special damages claim – zero.
So Rebel still holds a judgment for $600,000, still being one of the highest in Victorian history, but that is not the end of it. She has already had papers filed in the High Court seeking special leave, a risky move given that the High Court will likely consider whether the interpretation of s.35 of the Defamation Act is correct. At worst for Rebel, her $600,000 will be reduced again, this time below the cap. Not all Hollywood stories have happy endings….
TO BE CONTINUED