Electric car case against Top Gear written off: Tesla Motors Ltd v BBC [2012] EWHC 310 (QB)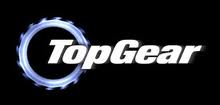 On 14 December 2008, Top Gear broadcast a show that featured an electric car made by the Claimants, a Roadster. Its body was similar to a Lotus Elise, a petrol powered car and the Top Gear episode showed a race between the two of them.
The race started well for the Roadster, but given that this was the third interlocutory judgment given by Justice Tugendhat, the Claimants had been previously struck out and were still trying to amend, one can presume that the Roadster did not win.
At the start though, the Roadster got off to a flyer and Jeremy Clarkson was excited. He said this:
 "Wave goodbye to dial up and say hello to the world of broadband motoring. 12 and a half rpm I cannot believe this. That is biblically quick. This car is electric … literally. The top speed may be only 125 mph but there is so much talk it does 0 to 60 in 3.9 seconds. Not bad for a motor that is the size of a water melon and only has one moving part."
 But soon after, things went a little awry:
 "This car really was shaping up to be something wonderful but then (artificial dying motor sounds and music slowing down and stopping) … although Tesla say it will do 200 miles we have worked out that on our track it will run out after just 55 miles and if it does run out it is not a quick job to charge it up again. (Footage of people pushing the Roadster into the hangar followed by Jeremy Clarkson inserting the charger into the Roadster)…."
 Tesla issued proceedings in defamation and malicious falsehood. The claim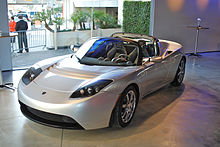 was issued on 29 March 2011, so it was only limited to publications within the 12-month period before then. This included internet broadcasts and other re-publications, but the slow start was critical. From there, the Roadster was always struggling to catch up.
The case had massive problems. The Claimants were seeking to amend their claim to include a further defamation claim (having been previously struck out) and provide particulars of special damage for their malicious falsehood claim, which ran for 10 pages.
In his first interlocutory judgment, Justice Tugendhat held that the broadcast was not capable of conveying the defamatory imputations pleaded by the Claimants. So the defamation case was struck out. Tesla sought to reinstate the claim by amending the imputations and also sought to beef up its malicious falsehood claim.
Tesla claimed that the broadcast carried the following falsehoods:
the first Roadster shown (which was silver in colour) did not run out of charge – BBC AGREED;
the first Roadster did not have to be pushed back into the hangar as a result of running out of charge – BBC AGREED;
At no point were the brakes of the first Roadster broken;
the second Roadster (which was grey in colour) did not become immobile as a result of over heating.
There was no time at which neither Roadster was available for driving.
But Tesla faced substantial obstacles in this race:
Tesla admitted that it was true that the Roadster would run out after 55 miles on Top Gear's racing track, so even if that was a factor in turning people away from the car, it would not sound in damages;
In claiming damages, Tesla could not properly distinguish between damages caused by this true representation and other representations that it asserted were untrue;
the majority of viewers saw the broadcast before 30 March 2010 and Tesla could not sue in respect of any damage caused by the initial broadcasts. After that, it was impossible to tell what damage was caused by the time-barred publications and what were not;
His Honour held that these difficulties were caused by Tesla and its failure to bring the case earlier. To use the formal legal expression that was concisely referred to by His Honour, BBC were being "mucked about".  The amendment sought by Tesla was vague and "gravely deficient". Permission to amend was refused. There was no real prospect of showing that the alleged falsehoods caused damage.
Further, in terms of the damage sought, Tesla claimed loss of profits of $3.8 million US or $171,000 for expenses thrown away on parts bought for cars that were never made. Not entirely consistent with the public statement by Roadster on 30 March 2011 that:
 "Its not that we're hurting. We've sold more than 1500 Roadsters and our cars have done more than 10 million miles. The broader issue here is the impact on electric vehicles…. we'd like them [BBC] to admit that they lied, and they keep pushing these lies. We just want them to set the record straight".
 So on that statement alone, the $3.8 million claim was not looking so good. The case of malicious falsehood was bound to fail and it was not allowed to proceed.
In terms of defamation, after having previous imputations struck out, the Claimants sought to amend, to claim that the following imputation arose:
 "there were reasonable grounds to suspect that each of the Claimants had intentionally and significantly misrepresented the range of the Roadster by claiming that it had a range of about 200 miles in that its true range on the Top Gear Track was only 55 miles."
 His Honour held that the broadcast was incapable of bearing that meaning. At [106]:
"As any reasonable motorist knows, a manufacturer's statement about the range of a motor vehicle is always qualified by a statement as to the driving conditions under which that range may be expected…. But such statements are rarely if ever given to the public by reference to racing on a test track."
 So the application to amend was dismissed. No malicious falsehood claim would proceed and no defamation claim would proceed. At least the electric car did not waste energy on a trial.
http://www.bailii.org/ew/cases/EWHC/QB/2012/310.html