Google wins ACCC battle in High Court, but has it lost the defamation war?: Google Inc v ACCC [2013] HCA 1
In 2012, the Full Court of the Federal Court held that Google engaged in misleading or deceptive conduct, in breach of s.52 of the Trade Practices Act because if a person searched for four particular businesses, misleading or deceptive sponsored links (from competitors) were produced.
For example, if a person did a Google search for "Harvey World Travel", they would get this sponsored link:
"Unbeatable deals on flights, Hotel & Pkg's Search, Book & Pack Now! www.statravel.com.au".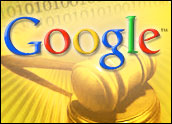 If you are not an Australian Backpacker, student or hippie traveller, then you may not know that STA Travel is actually an entirely different travel agency to Harvey World Travel.  They are competitors. Nonetheless, some computer savvy person at STA added the words "Harvey World Travel", to STA's Google AdWords account.  Sort of like a Pepsi person adding the word "Coke". Clever.
The other three examples followed similar lines. They were clearly misleading advertisements, and the advertisers themselves had clearly engaged in misleading or deceptive conduct.
The question was this: Was Google liable for engaging in misleading or deceptive conduct as a result of the production of the sponsored links? Did it make the representations?
The High Court unanimously disagreed with the Full Federal Court and Google got off.
In the main judgment, French CJ, Crennan J and Kiefel J concluded that Google did not author the sponsored links, it merely "published or displayed" them. Their analysis centred around whether, to establish misleading conduct by Google, it had adopted or endorsed the representations (Hayne J concluded that this was not required, but let Google off as well for other reasons).
Google contended that ordinary and reasonable members of society would have understood that Google did not adopt or endorse the representations in the sponsored links, and therefore, should not be liable for them.
The High Court concluded that Google had no control over a user's choice of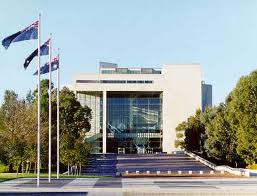 search terms or an advertiser's choice of keywords , and was not the producer of the sponsored links. The advertiser was the author and people would have understood that Google had nothing to do with the misleading or deceptive conduct done by them.
So Google's production of sponsored links did not equate to misleading or deceptive conduct. The question remains for media lawyers: Is Google a publisher of its organic search results?
In defamation law, Google has always contended that the production of its search results did not equate to publication. In England, it has been successful on that point and has had defamation claims struck out (although overturned on appeal in the last week or so) but in Australia, a jury last year held that it was a publisher.
In this case, Google conceded that it did publish the sponsored links. Why it did so is not clear. It will probably argue that such a concession was made in the Trade Practices setting, so does not equate to a concession in a defamation case.
Or Google may have been trying to limit the High Court's consideration of the point, by admitting to having published the sponsored links and thereby preventing the High Court from specifically deciding that point. It would then possibly try and argue on another day (again in the context of a defamation case) that the organic results were somehow different, because they were not paid for.
But for Google, the High Court made this unhelpful statement at paragraph [69]:
 "That the display of sponsored links (together with organic search results) can be described as Google's response to a user's request for information does not render Google the maker, author, creator or originator of the information in a sponsored link. The technology which lies behind the display of a sponsored link merely assembles information provided by others for the purpose of displaying advertisements directed to users of the Google search engine in their capacity as consumers of products and services. In this sense, Google is not relevantly different from other intermediaries, such as newspaper publishers (whether in print or online) or broadcasters (whether radio, television or online), who publish, display or broadcast the advertisements of others. The fact that the provision of information via the internet will – because of the nature of the internet – necessarily involve a response to a request made by an internet user does not, without more, disturb the analogy between Google and other intermediaries. "
There you have it. According to the High Court: Google is the same as a newspaper, radio or television. None of them may be the makers, authors, creators or originators of the information, but they are all publishers. This is regardless of what fancy automated top secret algorhythm Google may use, it is still a publisher.
Not sure that Google will be so keen to litigate in Australia now…