Habib's Run ends with a big win: Habib v Radio 2UE Sydney Pty Ltd & Ors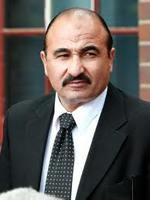 On 14 August 2005 in Sydney, Mamdouh Habib, a man who had seen more pain and adversity than any person ought to have to ever bear, ran the City to Surf. He did pretty well, but unbeknownst to him, this run would set in train a series of events that would take him from the District Court of NSW to the Court of Appeal and to the steps of the High Court and then back again, all to clear his name.
Mamdouh Habib is an Egyptian who migrated to Australia in 1982. While in Australia, he got married and had 4 children. Over the years, he operated a cleaning business, a coffee shop and a security business. On 29 July 2001, he traveled to Pakistan to explore work opportunities for his cleaning business and to see if he could get a more affordable Islamic education for his children. Then he got caught in a very big storm.
On 1 October, he alleged he was kidnapped by US military authorities, detained in Pakistan and later transported to Guantanamo Bay, Cuba, where he was held as a detainee until late January 2005. Then he was returned to Australia amidst a media storm and did an interview for 60 Minutes. Over those years in Pakistan and in Cuba, he said he was the subject of extreme torture.
Several months later, in August 2005, on a Thursday after his run, 2UE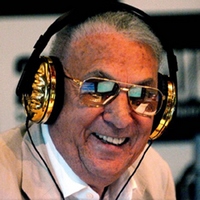 presumably read through an article from The Daily Telegraph showing Habib's run (which was later found not to have been defamatory), and then broadcast the following comments from John Laws in the morning:
"I'll tell you who is red hot – this Mamdouh Habib. Now this fellow I really would like to meet; he claims he was physically tortured by US soldiers during his time in Camp X-ray but, ahhh, obviously it hasn't done him a whole lot of harm, he must have been referring to the rigorous fitness program they put the terror suspect through at Guantanamo because he is looking fit as a fiddle to me, this fellow, and he's come, ahhh, come out on Sunday and run (giggles) in the City to Surf";
You realize he is trying to get himself a disability pension and he's just run in the City to Surf, uhhh, that's about 14 km. He's done that in 82 minutes, not a bad effort for old Mamdouh Habib. He beat 40,000 people and yet he wants a disability pension? This is the same bloke who's been running a battle with Centrelink for a disability pension….
… Remember him on 60 Minutes, he was paid huge quid by Channel Nine to do that interview and that's obviously not helping him in his cause to get sickness benefits out of Centrelink but he's just a, he's (giggles) he's not just blazing a trail as a runner, he's also been filling the minds of university students with crap like this: `All the trouble comes from the US'. This bloke is actually talking in universities in Australia. And we allow that to happen?"
 Then a pleasant exchange with Mr Steve Price:
"Steve:… I don't mind at all whether he gets his ummm this disability payment.
John Laws: Really.
Steve: Well, providing that we can organize someone to go out and give him a disability.
John Laws: (laughs) Yeah…"
… to run in the City to Surf and uhh come in the top 20% and then say you're disabled and you need a disability pension is a joke. He ought to be laughed out of the country not out of the town."
Then there was a song devoted to Habib and later in the day on 2UE, Steve Price stated, among other things: "I wouldn't call him a terrorist. I'd call him a bludger. Now he's a leech on Australia, a social security professional."
Ray Hadley also made a broadcast that morning on 2GB.
Habib sued Radio 2UE and Radio 2GB over these broadcasts and the claims came under the 1974 NSW Defamation Act. Initially, the proceedings had been dismissed as an abuse of process, but that decision was reversed on appeal: Habib v Radio 2UE Pty Ltd [2008] NSWDC 59; Habib v Radio 2UE Pty Ltd [2009] NSWCA 231. The radio stations applied for special leave to appeal to the High Court and lost on 23 April 2010.
The matter firstly came before a jury to determine whether the broadcasts carried the imputations complained of. The jury trial finished on 30 March 2011 and the jury found in favour of Mr Habib in respect of 3 out of 50 imputations that he claimed defamed him. Those 50 imputations dealt with Habib's right to get Centrelink benefits and also a range of issues as to whether he was a terrorist, whether he was involved in nefarious activities while he was in Pakistan and Afghanistan and so on [15]. The only imputations that the jury found were these:
Mr Habib is dishonest because he is trying to get himself a disability pension even though he is so fit he can run in the City to Surf and beat 40,000 people;
Mr Habib is attempting to deceive Centrelink by seeking a disability pension when he is not disabled;
Mr Habib is dishonest because he is trying to get his hands on a disability pension to which he is not entitled.
The defendants pleaded truth, contextual truth and fair comment. The defendants alleged that the contextual imputations were:
Mr Habib is dishonest because he tried to get his hands on a disability pension to which he was not entitled; and
Mr Habib is a dishonest welfare cheat.
So the case only related to Habib's dealings with Centrelink. Nothing to do with terrorism or Pakistan or Guantanamo Bay. Nothing to do with what happened to him in Cuba from 2001 to 2005. Just Habib's claim for a disability pension in 2005.
Habib was cross-examined at length about his honesty in his application for disability benefits. In particular, the defendants argued:
Habib was prepared to cheat in his Centrelink application because he believed that the Australian Government wronged him while he was detained in Guantanamo Bay;
Habib did everything to avoid telling Centrelink that he received $140,000 from Channel 9 for a 60 minutes interview he did for it in February 2005.
Habib fabricated a story about how he was assaulted and stabbed in a park and told that he should then keep quiet;
Habib returned to Australia on 28 or 29 January 2005. While he suffered from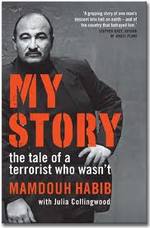 post traumatic stress and depression, he was famous. Another David Hicks. Over the period from 28 January to 3 February 2005, Habib, through his lawyers, negotiated an agreement with Channel 9 to appear on 60 Minutes, for which he would be paid $140,000. The interview was televised and broadcast on 13 February 2005.
The crucial part of the case was Mr Habib's dealings with Centrelink and whether and when he should have declared to Centrelink that he was getting paid by 60 Minutes. The chronology was as follows:
On 28 January 2005, Habib returned to Australia;
On 31 January 2005, he first dealt with Centrelink and completed some forms to assist his Centrelink application. It did not mention the 60 Minutes negotiations;
The Centrelink form provided that Habib had to inform Centrelink of any change in circumstances within 14 days of those circumstances;
On 3 February 2005, Habib signed with 60 Minutes, which provided that $140,000 be paid within 7 days of the broadcast, provided he did not speak to other media for 14 days after that;
The broadcast took place on 13 February 2005;
Payment was made by Channel 9 on 16 February 2005;
On 17 February 2005, some Centrelink officials attended Habib's home and asked about the Channel 9 payment. They gave Habib a further questionnaire;
On 1 March 2005, Habib gave answers to the questionnaire, and included reference to a $140,000 payment from 60 Minutes;
On 3 March 2005, Centrelink wrote to Habib and stated that his allowance had been cancelled because he was over the income threshold;
Habib had no further dealings with Centrelink until 18 August 2005, when the broadcasts started.
There was argument over precisely when Habib should've disclosed the 60 Minutes payment to Centrelink. It was held that Habib had to report the $140,000 payment once it was "likely". This was not until the 60 Minutes interview had aired and Habib had not spoken to any other media until 14 days after the broadcast, being 27 February 2005. He then had a further 14 days to notify Centrelink [130-133]. This all meant that everything Habib did with Centrelink was appropriate.
From there, it was always going to be a struggle for the radio stars. None of John Laws, Steve Price or Ray Hadley gave evidence.
Critically, Habib was not trying to get a disability pension when he ran the City to Surf in August. Further, all of the allegations that Habib fabricated his evidence were rejected. The sting of dishonesty leveled against Habib was not justified on the evidence [301] and from there Habib was well on his way to victory.
At [307]:
"In my view, it is unreasonable to assert, as the defendants do, that Mr Habib's claim for a disability pension was still `on foot' as at 18 August 2005, when his entitlement to that pension had been cancelled on 3 March 2005, effective from 16 February 2005, and where in the interim, the evidence indicated that Mr Habib had not taken any steps to seek to activate or reinstate that cancelled pension."
 The truth, contextual truth and fair comment defences all failed, and the judge concluded that the broadcasts were inherently malicious [377] and at [378]:
"I find that the tone and content of the broadcast by Mr Laws was clearly spiteful and laden with ill-will towards Mr Habib, as well as being intentionally aimed at ridiculing the plaintiff. Prime examples are the song that ridiculed and mocked the plaintiff, and Mr Laws' assent to the proposition raised by Mr Price that someone go out and give the plaintiff a disability. An additional factor is the intentional ostracism of the plaintiff, suggesting that he be laughed out of the country. These are matters of considerable aggravation that ought to sound in aggravated damages. I find that the plaintiff has erstablished malice in respect of the broadcast by Mr Laws."
 Damages were then assessed at:
$70,000 for the 2UE Laws broadcast;
$25,000 for the 2UE Price broadcast;
$25,000 for the 2GB Hadley broadcast;
Aggravated damages were also awarded for, among other things, the fact that during cross-examination, it was put to Mr Habib that he had fabricated evidence [426-428]. So a further $25,000 was awarded for aggravated damages. On top of all of that, interest was awarded from when the proceedings were issued, and in all, the judgment for Mr Habib was $176,296, plus costs.
An emphatic win, and probably a win that would make him one of the highest paid City to Surf runners of all time.