Morrissey show can go on: Morrissey v McNicholas & IPC Media Ltd [2011] EWHC 2738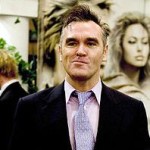 Stephen Morrissey is an English singer and songwriter, known simply as "Morrissey". In the 1980s, he was the lead singer of "The Smiths" and since 1989 has had a successful career as a solo artist.
The New Musical Express (NME) is well known music magazine in the UK with a circulation of around 62,000.
On 1 December 2007, having interviewed Morrissey, the NME published an article: "Morrissey Big Mouth Strikes Again", with the following quote from Morrissey under the heading on the front cover: "The gates of England are flooded. The country's been thrown away", and then "Oh dear not again."
The NME had edited a transcript of the interview and Morrissey claimed the interview had been deliberately distorted and misrepresented. He claimed the article contained the following imputation: "Despite his protestations to the contrary, Mr Morrissey is a racist who insists on espousing shockingly extremist right wing views."
Further media picked up on this over the following days.
NME claimed fair comment and then Morrissey claimed that NME were actuated by malice, relying on what he says were deliberate distortions and omissions from the transcript of interview. NME asked for Further Information mainly related to specific parts of editing which he complained of.
Morrissey took 3 years to provide the Further Information, so NME applied to strike out.
Since then, there had been an array of further publications that suggested Morrissey was a racist, and so Morrissey claimed he needed to run this case to clear his name. But why the delay? Morrissey claimed he split up acrimoniously with his manager soon after the publication and was then engaged in serious litigation against him. That took up his time and the manager was the person who took care of his entire professional life, crippling him when he left. He also needed the manager's help in this case, but could not get it until that case settled. Apparently the manager did all of the communications with NME, and they believed the article was going to be a "positive and celebratory piece" that would promote Morrissey's new record deal.
NME alleged that the trial would be prejudiced, witnesses no longer remembered what had happened with the editing of the transcript and the court could infer that Morrissey did not want to pursue the claim. Further, the NME alleged that the publication was so long ago that there was no continuing damage to Morrissey's reputation and in the meantime there had been other controversies raised by other media on the same subject matter. Another magazine, "Word Magazine" had apologized to him for having made similar allegations.
Ultimately, Justice Tugendhat concluded that the musician's explanation for the delay was credible, the imputations were very serious and a fair trial could still be had. Application to strike out was dismissed. Hopefully, Morrissey won't take 3 years to do discovery.