Rebel Wilson's Perfect Defamation Record: Wilson v Bauer Media Pty Ltd & Anor [2017] VSC 521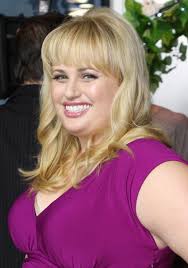 Rebel Wilson, Hollywood starlet and Australian heroine has added another chapter to her success, this time in real life Australian court. Her defamation victory is by far the largest victory in the history of Australian defamation law, and her lesson to Woman's Day a humbling one: $4,567,472 worth humbling (plus interest and costs).
The Hollywood actress sued in the Victorian Supreme Court over a number of articles from 18-20 May 2015: one was in a printed edition of Woman's Day (circulation 1.5 million) and seven further articles published online. The primary sting from these articles was that Rebel Wilson was a "serial liar" who invented fantastic stories about herself to make it in Hollywood and is so untrustworthy that nothing she says about herself can be taken to be true unless independently corroborated.
Defences of truth, qualified privilege and triviality all failed and a jury found that each of the articles were defamatory of Ms Wilson in June this year. It was left to Justice Dixon to assess the damages and hear evidence on that question.
His Honour's judgment was unprecedented. It broke all records and in some places it read like an ethics piece on how journalists should not act. Publishing articles without a proper basis, with malice, publishing for the sole purpose of creating profits, lack of bona fides in the course of litigation …. all of it. Justice Dixon delivered not just a slap in the face to the publishers of Woman's Day, but more like a politely worded decapitation. This was a verdict that will be remembered for the ages. What happened was this.
In 2012, around the time of the release of Pitch Perfect, an American box office hit that starred Ms Wilson as "Fat Amy", a former classmate of hers posted a comment about her on the Woman's Day website. The classmate wrote that "everything [Ms Wilson] has said about her life is a lie… what a lier (sic) she has become."
A journalist with the defendants, Ms Nementzik reached out to this "source" in October 2012. The next day, the source asked for payment for information. Nothing progressed at that time. About a year passed and in October 2013, a Woman's Day's editor asked Ms Nementzik to reach out to the source again, which she did. She stated to the source that:
"so many people are saying she's completely 'faking' her past. So my editor wanted me to chat to you and just ask for a list of things she's lied about… You can remain completely anonymous of course and we should be able to offer money x."
Under cross-examination, Ms Nemenztik agreed that no-one had in fact told her that Wilson was faking her past.
The source sent a list of matters she claimed that Ms Wilson lied about. Much of it was incorrect, including claims about Ms Wilson's name, age, birth date, where she grew up and her parents' occupations. The next day, the source sent another email with more alleged lies. These were also found to be untrue. In any event, the source rejected an offer of $500 and said she was "looking for maximum payment" and a guarantee that her details would never be disclosed, including if Ms Wilson made a complaint.
Ms Nementzik prepared a draft article entitled "Rebel Wilson's Big Fat Lies" which was a compilation of the two emails sent from the source. The editors stated that they loved it and agreed to pay the source $3,000. However a few days later, Woman's Day got nervous and Ms Nementzik emailed the source and stated that they had sat with lawyers and the story could not go ahead because it was too problematic. Under cross-examination, Ms Nementzik agreed that the source was considered not reliable. That was November 2013.
Pitch Perfect 2 was due to open on 15 May 2015, again starring Ms Wilson. Woman's Day thought that would be a good time to reprise the material about her, including much of the information that was previously considered unreliable. An article was prepared by Ms Nementzik: "Rebel Wilson's Big Lies". It was commendable that the word "Fat" had been removed from the proposed headline. Anyway, the editors thought this was "Amazing" and "So fun!!!", although the headline was changed to "Just who is the real Rebel Wilson?" The article was published in the 15 May 2015 edition of Woman's Day and then online.
Ms Nementzik's research for the article consisted of looking for information on the internet and speaking only to the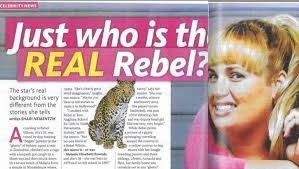 source. She did not speak to Ms Wilson, anyone connected to her, any other students from her high school or the school itself. Justice Dixon was satisfied that neither she, nor any of the editors at Woman's Day actually believed that Ms Wilson was in fact, a serial liar. Ms Newmentzik had seen material on the internet which showed Ms Wilson's real age.
At trial, Woman's Day did not call anyone from the editorial process to explain the decision to publish. His Honour found that this fact alone gravely aggravated the damages.
The next article was found to carry an imputation that Ms Wilson was so untrustworthy that nothing she says about herself could be taken to be true unless independently corroborated. The article was written by a different person, Ms Caroline Overington and was headlined "Separating fact from fiction: Will the real Rebel Wilson please stand up".
This article referred to a previous interview with Ms Wilson from October 2014 where she stated, among many other matters, that her father had recently died. Ms Overington ended the May 2015 article with this:
"I didn't ask for a death certificate. I would like to live in a world where I wouldn't have to ask for one."
Nice. Then after that article was uploaded online, the judgment states that Ms Overington sent a series of insulting and harassing messages to members of Ms Wilson's family, her American agent and the Disney Corporation. His Honour found that this also aggravated the damages.
The further articles appeared online over the next few days and set in train an "international media firestorm" for Ms Wilson. She claimed that the publications damaged her career. She claimed general damages and also made a claim for special damages for loss of earnings in an 18 month period from May 2015 until the end of 2016, as she was not offered lead roles in movies in that period, just after Pitch Perfect 2 was released (which happened to be hugely successful). She claimed $6.771 million in relation to new screen roles less income she earnt in the period, having taken on less remunerative work ($877,138).
General damages
Significantly and ground-breakingly, Justice Dixon found that under the terms of the Defamation Act 2005 (Vic), the cap imposed for damages for non-economic loss ($389,500) did not apply if a plaintiff was able to show that the publisher engaged in conduct warranting an award of aggravated damages. This is the first time this interpretation of the Act has ever been applied. It is certain to cause havoc to all publishers and glee for plaintiff defamation lawyers.
Anyhow, His Honour found that the defendants' conduct aggravated the injury to Ms Wilson's feelings and aggravated injury to her reputation in all manners of ways. The defendants ran defences of truth, triviality and refused to apologise. When the defendants received the initial letter of demand from Ms Wilson, the defendants replied that they would not apologise and would prove that Ms Wilson was a dishonest person. In court, Ms Overington refused to apologise for her statement about the death certificate in relation to Ms Wilson's father.
His Honour was satisfied that the defendants' conduct in pursuing the defences was lacking in bona fides. His Honour found that the defendants pressed defences when it could not have been responsibly advised to do so and were motivated to ensure that Ms Wilson was worried all the way to verdict by the possibility of an adverse outcome. Ultimately, His Honour found that it would be difficult to imagine conduct that could aggravate damages to a greater extent.
His Honour was satisfied that Ms Wilson was honest and still raw from the attack on her. It created a really tough time for her and her family. The imputations were very serious and only a substantial sum of damages would be adequate. Further, Ms Wilson gave evidence that the conduct of the defendants in the trial was "kind of like they're getting the knife and just sticking it further into me", "just devastating" to her and "insulting".
His Honour found that the defendants had "launched a calculated, baseless and unjustifiable public attack" on Ms Wilson, who is a hardworking, authentic Australian born actress. The defendants had branded her as a serial liar who had fabricated almost every aspect of her back story from her name, age, childhood and upbringing in order to make it in Hollywood. "She was held up to be a phony and a fake".
Ms Wilson was accepted to have "an extremely high reputation as an honest person, who had made it in Hollywood through sheer hard work and tireless dedication to pursuing opportunities to make and maintain a reputation as a quality actress." His Honour continued "Ms Wilson's reputation as an authentic, candid and honest down-to-earth Australian, was key to her identity and appeal and her reputation with moviegoers was central to her capacity to win lead or co-lead acting roles in which she would carry the movie."
The article written by Ms Overington got a special mention. It conveyed a meaning that Wilson was so untrustworthy that nothing she says about herself can be taken to be true unless it has been independently corroborated. That was very serious. His Honour found that the article was written without a legitimate basis and made with malice. It was written as part of a campaign against Ms Wilson.
For general damages, taking account that the cap did not apply since the damages had been aggravated by the defendants, His Honour ordered damages of $650,000 for Ms Wilson.
Special damages
Ms Wilson put her special damages case as a claim for loss of an opportunity. To support the claim she led evidence that after the publications, she was barely offered and did not secure a lead or co-lead role in any new feature film or television series, which would have been expected on the back of Pitch Perfect 2. By the beginning of 2017 she was again working in film, but her claim only related to the period from mid May 2015 to the end of 2016.
Her expert witness was Peter Principato, an LA-based talent manager. He stated that following the release of Pitch Perfect 2, Ms Wilson was highly likely to have received several offers from studios as a lead or co-lead actor in the relevant period. She could have commanded a fee of USD$5 – 6 million for those.
Ms Wilson also called Sharon Jackson, who worked for the largest talent agency in the world and also worked for Ms Wilson. She spoke to people on Ms Wilson's behalf every day to try and get work for her. When asked why Ms Wilson was not getting offers after the release of Pitch Perfect 2, her evidence was that it was a real mystery and nonsensical.
His Honour was ultimately satisfied that in the 18 month period:
there was an opportunity for Ms Wilson to earn income by acting in feature films in the USA that was enabled or enhanced by the success of Pitch Perfect 2;
that opportunity was lost or detrimentally effected;
the trajectory of Ms Wilson's career to that point had abruptly stopped;
the articles published by the defendants formed the roots of a grapevine that spread the defamatory sting of the articles to the USA. In that respect, Ms Wilson heard reference to the allegations on radio in New York and saw it on a talk show on CBS, the biggest network in the USA;
the extent of communication of the defamatory sting was very substantial. It created an "international media firestorm" and the sting was a "toxic poison".
The fact that Ms Wilson was not offered any lead or co-lead roles following the release of Pitch Perfect 2 was "otherwise inexplicable".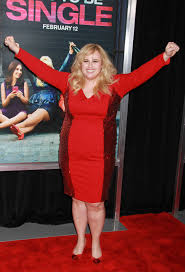 Finally, His Honour was prepared to make an inference from the evidence that the publications were a cause of the loss, and a cause of the fact that Ms Wilson was not offered any lead or co-lead roles comparable to her roles in Pitch Perfect and Pitch Perfect 2 in that period.
In terms of valuing the lost chance, His Honour was satisfied that the plaintiff lost lead or co-lead roles in the period and she would have earned USD$5million each. His Honour then concluded that it should be valued at 3 times that figure, which was USD$15 million, but that the figure should be discounted to take account of a whole range of variables, such as whether a film would have been completed, tax, overheads and general uncertainties. His Honour discounted the gross value of the lost opportunity by 80%, and so assessed Ms Wilson's special damages at USD$3million, which became AU$3,917,472.
In all, damages of $4,567,472. All defamation records smashed, Ms Wilson will no doubt ride off into the sunset, the sniff of success in the air, a great new idea for a new courtroom drama possibly to be played out on the big screen awaits….
THE END