Strip club owner is no brothel madam: Hardie v Herald & Weekly Times [2016] VSCA 103
The plaintiff, Ms Raelene Hardie, was a part owner and manager of a strip club in rural Victoria called "Club Rawhide". On 16 May 2013, the Herald Sun ran an article written by Andrew Rule, a journalist, on its front page and on page 4.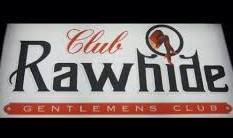 The article related to a story that Victoria Police were or ought to have been investigating corrupt or improper relationships between police officers and outlaw motorcycle gangs in the area.
Ms Hardie complained that the article portrayed that her strip club was a place where the outlaw motorcycle gangs fought and where they dealt with police. The article included these snippets:
Not just any outlaws – The Outlaws, one of the oldest 'one percenter' biker clubs around. They have two local chapters – one in Shepparton and one across the river at Kyabram. The whisper is these bands of brothers disagree on the issue of manufacturing and selling drugs.
They certainly have no objections to the local strip joint, Club Rawhide, set up in an industrial building next to a car yard overlooking the railway line.
Members of both groups are regulars at a raunchy strip venue, named Club Rawhide, in an industrial estate that's walking distance from Shepparton police station and two popular hotels;
Of course, its good that police arrested the bikies and brawlers so efficiently at Club Rawhide. Madam Black Mercedes, who runs the place, will be grateful.
The Outlaws and a few country police officers seem to have a healthy mutual respect. Locals suggest Rawhide is a convenient common ground for the two groups to unwind after a hard day at the office. As drinkers do the world over, they probably talk shop and swap business cards and phone numbers…..
Whether Eagles dare wreck the chummy Club Rawhide ambience is yet to be seen.
There was no specific reference in the article to Ms Hardie, and only a handful of references to Club Rawhide. The plaintiff was simply referred to once as "Madam Black Mercedes".
Ms Hardie was very upset by the article and rang the journalist that day to complain. They had a conversation where apparently, he agreed to apologise. During the conversation Ms Hardie strenuously denied that the Club was a brothel and was, among other matters, very hurt that the article had referred to her as a "Madam".
The next day, Mr Rule went onto a radio breakfast show and apparently "apologised" as per their agreement. The transcript (EM, LD and MM were the radio presenters) included this:
RULE: I've got another apology, from Madam Rawhide.
EM:     We've got a second edition, Madam Rawhide, ok…
LD:      That's the northern town that Andrew was on the front page of the paper talking about.
ALL:     It's a strip club.
RULE: It's a strip club – it's a respectable strip club….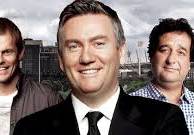 ….
EM:     Do you do anything other than apologise for stuff you say in your articles?
RULE: Not much….
[Laughter]…
RULE: I had a call yesterday from the proprietor of Club Rawhide, who is a lady….. And she was referred to in the story as "Madam Black Mercedes"….. Madam Black Mercedes has called and she said: [in a growly voice]; 'I'm not um, Madam Black Mercedes'. And she said 'I'm not a madam'. And I said 'M'amm, I meant that in a most respectful way, as people do when they talk about the Queen. In no other connotation'. So she swallowed that but she's not that happy….
[Stifled laughter]….
EM:     As a professional communicator, you're having trouble getting your meanings in your writings across at the moment aren't you?
RULE: Well I am or I aren't. I'm not sure Ed, maybe I'm getting them through too well. So first things was the Madam bit and we sorted that out and she said, as for Black Mercedes, I used to have a Black Mercedes, and then she explained to me that she no longer does. So I'm here to apologise about that, to the proprietor of Club Rawhide, which is a family friendly strip venue…
[Laughter]…
So he not only repeated the allegation that the plaintiff was a Madam, but he also made more of a joke of her. This may have made good radio, but as for court: no-one likes a smartaleck.
Ms Hardie sued on the newspaper article and the radio broadcast, although she did not sue the radio station, only Mr Rule for his words. She alleged that these imputations arose:
The plaintiff runs a venue that is regularly attended by members of an outlaw motorcycle gang;
The plaintiff runs a venue in which police give secret tip-offs to members of outlaw motorcycle gangs that hinder police investigations and frustrate search warrants;
The plaintiff is a brothel Madam;
The plaintiff runs a brothel at Club Rawhide in Shepparton.
At trial in July 2015, the trial judge found that the articles conveyed imputations 1 and 2, but not the brothel imputations in 3 and 4. Justice Whelan held that imputation 1 was true, but that imputation 2 was defamatory and not true. Win for Ms Hardie.
As for the radio broadcast, the trial judge found that none of the imputations were conveyed. In assessing damages, the trial judge awarded $90,000 damages.
So Ms Hardie appealed. The media cross-appealed and argued that none of the imputations were conveyed.
Firstly, the Court of Appeal found that imputation 2 was defamatory of Ms Hardie and that the trial judge was not in error there. It was defamatory simply because of what was said, even if it did not suggest a state or condition that was attributed to Ms Hardie personally. Strike one for the media.
The Court indicated that it would not have re-assessed the damages that the trial judge awarded in respect of that imputation and kept the damages at that stage to $90,000. However, the Court then went on to consider whether the article and broadcast meant that the plaintiff ran a brothel (which the trial judge had rejected).
In that respect, the three appeal judges found that the article did convey imputations 3 and 4. They found that the reference to Club Rawhide as a "raunchy strip venue…. In an industrial estate" and the description of Ms Hardie as Madam Black Mercedes would have conveyed one meaning to the ordinary reasonable person: namely that Ms Hardie was a brothel madam. Strike two for the media.
Then the Court of Appeal turned to the radio broadcast. This was where the media's problems exacerbated. The Court of Appeal found that Mr Rule:
Was disrespectful and called Ms Hardie "Madam Rawhide" knowing of her complaint about the use of the term "Madam";

The journalist, second defendant

Stated that Ms Hardie "swallowed" his explanation for calling her Madam Black Mercedes, meaning that his explanation was false and that her concern that it meant she ran a brothel, was true;

Stated that he was getting his meanings across too well, also meaning that Ms Hardie was right when she told him the article meant he was referring to her as a brothel Madam;
Basically informed the listeners that everything he had said about the situation was false when he finally referred to Club Rawhide as a "family friendly strip venue", which was greeted with laughter.
So the Court of Appeal found that imputation 3 was conveyed and the trial judge's findings there were overturned. Imputation 4 was largely the same. It then became necessary to re-assess the damages. The Court of Appeal found that Mr Rule's conduct was unsatisfactory and this was mostly apparent during the radio broadcast:
"If there had been any doubt about what the second respondent in fact conveyed to the ordinary reader about the applicant in the articles, that doubt was dispelled during the course of the radio interview. The second respondent had agreed to make an apology with respect to the description of the applicant as Madam Black Mercedes. Instead, he participated in a jocular session which a reasonable listener would plainly have understood was asserting that the applicant was a brothel madam…."
Strike three: media is out.
While the Court of Appeal did not make a finding for aggravated damages, it concluded that the imputations were seriously defamatory and the newspaper article remained online for more than two years after the article. For the articles, Ms Hardie won $150,000 and for the radio broadcast, a further $100,000. A big advancement on the $90,000 which she won at trial.
As for the journalist, the moral of the story can only be this: if an apology is greeted with laughter, that is not a good thing …