In 2007, Lloyd Rayney was a barrister at the West Australian Bar and had previously been a Senior Prosecutor for around 12 years. He was married to Corryn Rayney, a Registrar of the Supreme Court of Western Australia and they had 2 daughters together. These were WA-Listers.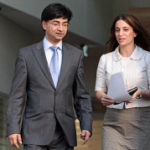 However, their marriage was struggling. Each had affairs at times and while they still lived together in the same house, unbeknownst to the wife, Mr Rayney had illegally arranged for phone taps to be placed on their home phone. On the night of 7 August 2007, they were set to have a meeting to discuss resolving their marital issues after Corryn went to boot scooting class. She left for class at around 9.30pm.
She went missing.
Nine days later, the police found her abandoned car on a road and it had been leaking oil. The police traced the oil tracks along the road which led to Kings Park. Her body had been buried off a bush track in Kings Park. Around 100m from the grave site, a place card was found which had Mr Rayney's name on it. That was from a legal dinner that Mr Rayney had attended on 28 July 2007. The matter was big news in West Australia and the hunt for the killer was on.
The police held a number of press conferences, including one on 20 September 2007. At that conference, Detective Sergeant Jack Lee stated that Lloyd Rayney was their prime and only suspect and the primary person of interest. At the time, Corryn's family were working with police and were advocating that the husband did it.
A media circus and the police investigation continued. Meanwhile, Lloyd Rayney sued the State of West Australia for defamation as a result of the statements made by DS Lee at the press conference. His personal life, his professional life and his family life: all smashed. At least his daughters stood by him.
The police investigation lasted some years. In 2010, Lloyd Rayney was charged with the murder of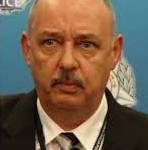 his wife. After a lengthy and very public trial in 2012, he was acquitted. The State appealed to the WA Court of Appeal and in September 2013, the State lost. Mr Rayney was a free man. He decided to pursue his defamation claim.
The plaintiff claimed that DS Lee's statements during the press conferences carried the meaning that he had murdered his wife or that there was a reasonable suspicion that he had murdered his wife. He claimed that his reputation and his law practice was decimated as a result.
The State vigorously defended the claim. It argued that the statements made by DS Lee at the press conferences only meant that there were reasonable grounds to suspect that Mr Rayney was guilty of murder. It then submitted that this was true to say this because of a number of circumstances, including:
a.    The acrimonious breakdown in the marriage;
b.    Mr Rayney had arranged for the phone to be tapped on the weekend before;
c.    Mr Rayney had also taped conversations on his dictaphone some months before, and threw out those recordings when the police were searching his home after the murder;
d.    The police believed that the murder happened at the Rayneys'  home;
e.    The police discovered liquidamber seed pods in the wife's hair, which were of the same variety as a plant in their front yard;
f.     Mr Rayney's name card was found near the grave site; and
g.    The police also had a statement from a police informant that someone had been asked to murder a person by Rayney.
Mr Rayney argued that it was totally improbable that he could have murdered his wife that night of 7 August 2007. The following would have had to have happened:
 the wife had to return home in her car without any person seeing it;
Mr Rayney would have had to wait for his wife to return and then incapacitate his wife some time after 9.45pm, while one of his daughters was at home and the other was to return later that night from a rock concert;
At around 10.30, the evidence was that Mr Rayney answered the door as his daughter returned from the rock concert with a friend;
At that time, the evidence was that Mr Rayney invited the mother of the friend in, and he was in his pyjamas. This was not consistent with someone who had just murdered his wife at some time in the previous hour.
Then Mr Rayney would have had to wait for his daughters to fall asleep;
Then Mr Rayney would have had to put the body into her car and drive 8km to Kings Park;
Then Mr Rayney would have to have dug the gravesite, which at its deepest was 4 foot. The evidence was that he did not even have a spade in his garage, but had lent his spade to neighbours.
Then Mr Rayney would have had to walk 2-3 hours back home without being seen.
Then Mr Rayney would have had to get his daughters up and ready for school; and
Then Mr Rayney would have had to have gone straight to appear for a senior police officer at the Corruption and Crime Commission that morning, which occurred.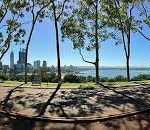 The defamation trial lasted around three months and there were 71 witnesses. The judge eventually found that the comments from DS Lee did carry the meaning that Mr Rayney had murdered his wife, and also found that in any event, there were not reasonable grounds to suspect that Mr Rayney had murdered his wife.
Mr Rayney was awarded $600,000 damages for non-economic loss, including aggravated damages and $1.25 million for loss of income over the three year period from September 2007 until December 2010 when he was charged with murder. Once interest was taken account of, in all he won $2.63 million, currently the second largest defamation damages verdict in Australian history.
The killer is still at large.