Marsden v Australian Consolidated Press Ltd: An Australian epic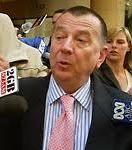 John Marsden was a leading NSW solicitor, head of the Law Society and President of the NSW Council for Civil Liberties. He acted for such luminaries as Ivan Milat and he walked along NSW's corridors of power. He was also a known homosexual.
In 1994, an MP, Deirdre Grusovin, under Parliamentary privilege, accused Marsden of having sex with underage boys. In 1995, Channel 7's tabloid television show, "Today Tonight" ran with the allegations. The show alleged that Marsden paid underage boys for sex. Marsden sued. Channel 7 claimed truth.
He sued against the advice of his friends and a number of leading lawyers. He thought the case would run for 6 weeks and then be finished. In the end, he won the case, but it did not go for 6 weeks. It went for 6 years.
The trial ran for 229 hearing days and 113 witnesses gave evidence. It has been described as the "largest, longest and most comprehensive defamation case in the history of Australia. And probably one of the biggest in the common law world".
Through the course of the trial, Channel 7 continued to publicise it and the details of the evidence.
11 witnesses gave evidence that they had had sex with Marsden while underage. Marsden denied it. He said he had never used a prostitute, although he described himself as a promiscuous homosexual. Details were revealed in the trial that were new even to his family.
Of the 11 underage witnesses, many were discredited on points of fact. Among other things, they could not identify the house where Marsden lived. They were not believed. On the evidence, the Judge found that he could not be satisfied that the events occurred as per Channel 7's case, and also found that Channel 7 had been malicious in making the broadcast.
The judgment ran for 2,000 pages and after Marsden had spent $6 million in legal costs, the Judge found for him. Phew. But aspects of the decision were not altogether complimentary. The Judge found on balance that Marsden induced a murderer and rapist to persuade a witness to change his position. Not such a good thing.
Nevertheless, Marsden won $525,000 and costs. Yet his life had been ruined.
After the verdict, Marsden issued a public statement: "Although I have won, I have lost…. No amount of money can compensate the anguish, the pain and humiliation of the past few years. No sum will restore me in any way to the position I was in before these outrageous, false and homophobic allegations. I will remain forever tainted by the false claim that I was a pederast."
The case echoed of Oscar Wilde and only a short few years after, in May 2006, Marsden died of stomach cancer, at the age of 64. His eulogy was delivered by the High Court Justice, Michael Kirby.
Makes you wonder why anyone would sue in defamation….