Dr Wladislaw Dering v Leon Uris: The smallest coin in the realm
Leon Uris wrote many books and his first famous book was "Exodus", a story about the creation of the State of Israel. He had previously covered the Arab-Israeli War as a war correspondent in 1956 and this convinced him that the story about the struggle to establish and defend the state ofIsrael needed to be told. Uris may have failed English three times as a student and he never graduated from High School, but he was to become one of the best known and successful authors in the world. This book was only a chapter in that success.
To write the book, Uris read 300 other books, travelled 12,000 miles and interviewed 1,200 people. He then wrote his fictional story through the eyes of an Israeli nurse and an Israeli freedom fighter. "Exodus" was translated into 50 languages and became the largest best-seller inUSA since Gone With the Wind.
Some of those he interviewed had fledEuropeand survived the Holocaust.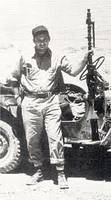 Some were in the horrificAuschwitzconcentration camp and told him of the shocking stories from there. One of those stories related to the medical experiments that the Nazis conducted on otherwise healthy Jewish men, women and children.
On page 155 of the novel, Uris wrote this:
"Here in Block X Dr Wirths used women as guinea pigs and Dr Schumann sterilised by castration and X-ray and Clauberg removed ovaries and Dr Dering performed 17,000 `experiments' in surgery without anaesthetics."
Dr Wladislaw Dering was a Polish doctor who had found his way toEngland after the war and was in fact the doctor named in the book. In 1939 he was a member of the Polish underground who was captured and taken toAuschwitzin 1940. At first he worked as a labourer, but by mid 1941, he was made a prison doctor. He was in charge of the operating theatre at Block 21. After the war, he was placed on the United Nations' War Criminal List byPoland,FranceandCzechoslovakia. He spent 19 months in Brixton prison inEnglandwhilePolandtried unsuccessfully to extradite him.
He issued proceedings for libel against Uris, the publisher, William Kimber & Co and Purnell & Sons Ltd, the printer.
Dering's complaint was that, while he had completed operations, it was nowhere near 17,000 and he never did so without anaesthetic. He also said that he obeyed Nazi physicians' orders under threat of death. The printer issued an apology and settled with Dering. The other two went to court and ran truth as a defence. It was the Holocaust on trial again.
While Uris and his publisher admitted that they could not prove 17,000 operations, they did proffer a list of 130 individuals on whom shocking operations were performed.
Uris' solicitor took 2 years to compile evidence and find witnesses.
The trial was held before a jury of 12 (10 men, 2 women) inQueen's Bench CourtVII. It lasted 18 days, having started on 1 April 1964. It was conducted in Greek, Polish, Hebrew, English, German, French and Ladino. The judge was Justice Horace Lawton. Lord Gerald Gardiner, later Lord Chancellor of England, appeared for Uris and the publisher.
The plaintiff called 7 witnesses, some of whom were fellow Polish prisoners. The defendants called 22 witnesses from Auschwitz.
Dering gave evidence that Dr Schumann told him that he was carrying out experiments on sexual glands of women and men by x-ray and wanted Dering to remove x-rayed ovaries and testicles. When questioned, Schumann said this: "Don't you think I can do with prisoners what I like?"
Dering said that if he refused, he was putting himself in danger.
Some of the evidence on behalf of the defendants included this:
In October 1943, 10-12 Greek girls aged 15-19 had ovariectomies conducted on them without any medical, physical, psychological or legitimate reason;
In 1943 Dr Dering removed 1 or both testicles from 12 young males for no legitimate reason; See British Medical Journal Vol 1, 5393 16 May 1964.
8 witnesses gave evidence of having received ovariectomies;
6 gave evidence whose testicles had been removed;
A list was obtained from the Auschwitz Prison Hospital Register. It included the names of 130 people who received surgical operations, where Dering was either the surgeon or assistant. The list was at least partly in Dering's handwriting.
While the defendants could not show that Dering operated without anaesthetic, there was evidence that operations were conducted under painful spinal anaesthetic that left the patient conscious;
3 prisoner doctors gave evidence for the defendants: Dr Kleinova, Dr Breuda and the defendants' star witness, Dr Adelaide Hautval.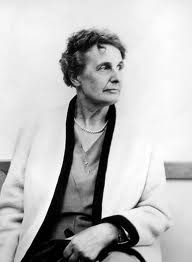 Dr Hautval was the defendant's last witness.  She was a physician from France, who was arrested by the Nazis in 1942 when she tried to cross occupied France to get to her mother's funeral. She was eventually sent to Auschwitz as a doctor to treat sick Jewish women. At Auschwitz, she refused to participate in the Nazis "experiments" and provided medical aid as best as she could to women who suffered from typhus.
Here is her testimony:
HAUTVAL:                 I also had a conversation with Dr Eduard Wirths who said that I was to help Dr Clauberg with his work.  Dr Wirths asked me my opinion on sterilisation, and I answered that I was absolutely opposed to it.
LORD GARDINER:   What did he say?
HAUTVAL:                 He was surprised that a doctor practising psychiatry could find a bad method which was a selection to preserve the race.  I answered that it was arguable, and also that it necessarily brought abuse.  He talked to me about the Jewish questions, and I answered that we had no right to dispose of the life and destiny of others.
LORD GARDINER:   Did you ever take part in any of Clauberg's experiments?
HAUTVAL:                 No.
LORD GARDINER:   As a result you were shot?
HAUTVAL:                 No.
LORD GARDINER:   Were you punished in any way?
HAUTVAL:                 No, not in any way.
After she refused to do experimental surgeries with Wirths, another prisoner doctor, Dr Samuel, asked Hautval to give a general anaesthetic to a 17 year old Greek girl for a ovariectomy.  She did so, then she told them she would not give another.  Samuel, a prisoner doctor, reported Hautval to Wirths for refusing to assist.
LORD GARDINER:   What happened after you refused?
HAUTVAL:                 He denounced me to Dr Wirths.  Dr Wirths called me to ask me whether it was true that I refused.  I said it was true.  He asked why and I said it was contrary to my conception as a doctor.
LORD GARDINER:   What did he say to that?
HAUTVAL:                 He asked me:  'Cannot you see that these people are different from you?'  And I answered him that there were several other people different from me starting with him.
This answer was later described by Justice Lawton as a devastating reply that he expected "would live in the juries memories for many years".
LORD GARDINER:   I shall not ask you again whether you were shot.  Did Dr Wirths say anything further?
HAUTVAL:                 He said nothing.  I remained in the block until the beginning of August, looking after patients.  Then I was taken back to Birkenau, where I was advised to keep myself in hiding for a few weeks.
LORD GARDINER:   Were you ever in fact punished at all?
HAUTVAL:                 Never.
After the final arguments, Justice Lawton began summing up.  His Honour said of Dr Hautval:
"Then there was Dr Hautval.  Perhaps one of the most impressive and courageous women who has ever given evidence in the courts of this country, a most outstanding and distinguished person and they knew what happened to her.  …"
The jury returned on 6 May 1964. They found that Dering was entitled to damages: half a penny. That is not much. In fact, it was the smallest award possible award and commonly referred to as: "The smallest coin in the realm".
Since the defendants had paid 502 pounds into court, Dering was found liable to pay the defendants' costs of the trial. For Dering, it was an emphatic defeat. He died one year after the trial, leaving William Kimber & Co with a huge legal bill.
Later, France decorated Adelaide Hautval with the Legion of Honour in December 1945 for "her devotion to her comrades in the camps of Auschwitz and Ravensbrück." On 18 May 1953, in Jerusalem, the Israeli Knesset passed the Yad Vashem Law creating the Holocaust Martyrs and Heroes Remembrance Authority. The law commemorated the 6 million Jews killed by the Nazis. Also commemorated were those "who had risked their lives in order to save Jews." On 17 April 1965, Dr Hautval was honoured as one of the "righteous among nations."
Leon Uris, meanwhile, was so inspired by the case that he wrote a book about it, "QB VII", which was also turned into a television series. He died in 2003 at the age of 79, one of the most successful authors of the century.
Most of the information for this article is from this site.