Hore-Lacy v Cleary (2010): Melbourne Barrister Wins Big in Defamation Stakes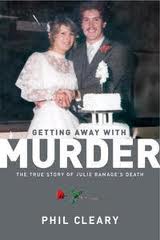 On 21 July 2003, James Ramage, a Melbourne businessman, strangled his wife, Julie Ramage at their former matrimonial home in Balwyn, a middle-class leafy suburb in outer Melbourne. Six weeks before that fateful night, the pair had separated and on the night, Mr Ramage disposed of the body in a shallow grave in Kinglake National Park, before driving back to Melbourne.
At around 8pm that night, Ramage phoned a friend of his, well-known Melbourne criminal barrister, Dyson Hore-Lacy QC. Hore-Lacy was well known for his involvement with the Fitzroy Football Club in the AFL, being President of that club before it controversially merged with Brisbane in 1995. Ramage and Hore-Lacy had children at the same primary school and Hore-Lacy knew both he and his wife. When Ramage rang Hore-Lacy that night, he asked Hore-Lacy to meet with him urgently at the Harp Hotel in East Kew.
The death of Julie Ramage became the subject of Phil Cleary's third book "Getting Away with Murder: The True Story of Julie Ramage's Death", which was published by Allen & Unwin in 2005.
Phil Cleary was and still is a high profile Coburg figure, having won elections in the Federal Seat of Wills as an Independent Candidate in 1992 and 1993. He was also a well-known football identity, having captained Coburg and to this day can be heard on ABC on the weekends commentating VFL games. He was no stranger to litigation, after a visit to the High Court about the legitimacy of his 1992 election victory, his win was declared as void because, as a State School teacher on leave without pay, Cleary held an office of profit under the Crown and was therefore disqualified from being a candidate. But he won the seat in the re-election in 1993, and the seat eventually returned to Labor in 1996.
Meanwhile, Cleary had campaigned for the abolition of provocation as a potential defence to murder since his sister, Vicki, had been killed by her ex-boyfriend in 1987. The ex-boyfriend was acquitted of murder.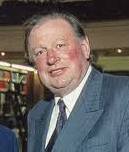 Back to the meeting at The Harp Hotel. James Ramage met with Hore-Lacy and told him that he had killed his wife. Not a good start to the evening. Hore-Lacy gave evidence about the meeting: "I just couldn't believe what he said. And I just said how badly is she hurt? And he said he'd killed her."
Ramage pleaded with Hore-Lacy to help him, but the barrister made it clear that his friendship with he and his wife and their shared friends prevented him from acting. The barrister arranged for a solicitor to attend The Harp and 3 hours later, Ramage left the hotel and surrendered himself to police.
At his criminal trial in October 2004, Ramage claimed that his wife told him that she was seeing someone else and that sex with Ramage repulsed her. He lost it, hit her and strangled her. He claimed provocation as a defence. Ramage was acquitted of murder and convicted of manslaughter. He got 11 years jail, with a minimum of 8.

In Cleary's book, he wrote that after attending The Harp, Ramage gave a fabricated account of events and opened up the provocation defence. This is where he brought in Hore-Lacy.
The book said this:
At page 57:
"If Julie had belittled Ramage at lunch then surely he'd have told his son during the dinner at Columbo's. It might even have been the time to say he'd killed Julie. Was it because it was a fabrication that Ramage didn't tell his son Julie had ridiculed him and the renovations? At the time of the dinner Ramage could hardly have known that such a story might form the basis of a provocation defence. Surely he only learnt about the mysterious laws of provocation when he met Hore-Lacy and [solicitor Stephen] Pica?"
At page 217: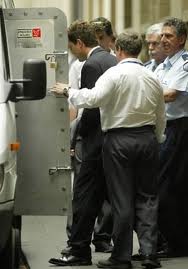 "The more he read, the worse Justice Osborn's [sentencing remarks] sounded. Ramage, he said, had 'contacted a friend and handed himself in to police'. No mention that the friend was a top QC or that his name was Dyson Hore-Lacy. Three weeks of evidence and not a single mention of Hore-Lacy's name in any transcript. No mention by the judge that Ramage had spent the evening in the Harp Hotel with a lawyer. After Mazin Yasso killed his wife he was found in a park smoking his last cigarette. A poor, part-time cleaner, Yasso had no lawyer to help him manufacture a provocation defence. So much for the claim that everyone is equal before the law!"
The book sold 3400 copies and earned Cleary around $20,000.
Hore-Lacy was incensed. He sued Cleary and the publisher, Allen & Unwin for defamation in October 2005. In 2006, he offered to accept $50,000 and a retraction and apology to settle the case. No deal. The case then went before the Court of Appeal twice on preliminary issues. The first was in 2007.  The second was in 2009,  where there was argument over whether Allen & Unwin could run fair comment defences. The publishers wanted to run a comment defence that "the plaintiff, in combination with a solicitor, assisted James Ramage to manufacture a defence of provocation and thereby to pervert the course of justice…."
The Court of Appeal concluded that it was presented as fact and that Cleary's assertion that there was no mention of Hore-Lacy in the police record of interview or in the transcript at Ramage's criminal trial were uncontestably false. Therefore, no fair comment defence could be run.
The publishers were then left with only one line of defence: the book did not mean that Hore-Lacy assisted Ramage to fabricate a provocation defence. No truth. No fair comment. Just denial that the words meant what Mr Hore-Lacy claimed.
The trial ran for 6 days in the Victorian Supreme Court before a judge and jury of 6 women. At the trial, Hore-Lacy gave evidence that he had not helped Ramage to manufacture any defence and that he was outraged by the assertion that he had. This was not challenged.
Cleary was the only witness called by the defendants. He was adamant that the book did not defame Hore-Lacy and that Hore-Lacy was only a bit player in the Ramage case. He knew that Hore-Lacy would be upset if it was suggested that he helped a person fabricate a defence and that was why he did not suggest that. Cleary said that because Hore-Lacy was not defamed, he could not apologise or publish a retraction. That was his whole defence: the book did not defame Hore-Lacy, let the jury decide.
And decide the jury did. It came back with a staggering verdict for Hore-Lacy: $600,000 compensatory damages, $30,000 punitive damages and $79,380 interest. In all, this totaled $709,380. A Victorian record. In terms of costs, Hore-Lacy got another staggering result, indemnity costs from June 2006, the date of his offer to accept $50,000. Not a great call by the publishers to reject that one.
The Hore-Lacy verdict was the largest in Victorian history, and now, with damages capped since the advent of the 2005 Act, the verdict looks likely to remain as the largest for a long time to come.
Much of the material in this article comes from the Court of Appeal judgments, and also from this article written by William Collins in Justinian.