The politician's privilege?: Wookey v Quigley [2011] WASC 227
Since Lange in 1998, politicians have no longer been the cornerstones of the defamation lawyer's practice. The High Court decided that we have an implied right in our constitution to discuss "government and political matter" and so politicians took their lawyer's phone numbers off their speed dial, and decided to concentrate on how they could use this privilege to destroy their opponents.
The limits of the government and political matter defence was touched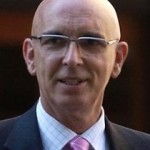 on in this case by Kenneth Martin J in WA. The defendant sought to file a "further re-amended substituted defence", which contained "tripartitite alternate bases" for pleas of qualified privilege. Sounds like an Escher puzzle…. and this was 4 weeks before the trial.
Basically, the defendant is a member of the West Australian State Parliament. In late 2008, actually very late 2008, the solicitors for the plaintiff sent a letter of demand to the defendant, which arrived at his home on Christmas Eve in 2008. It complained that the defendant had defamed her by sending letters to a number of employees at the AGS. It asked for retractions, undertakings and talked about complaints to the Police.
What did the defendant then do? He waited a couple of weeks and then faxed that letter of demand to the political editor of the West Australian newspaper.
He claimed the letter "levelled a raft of false assertions against" him and sure enough, 4 days later, an article appeared on page 2 of the West Australian: "Wookey accuses Quigley over letters". Sounds like something from Star Wars.
Anyway, one of the questions was this: was the fax to the journalist covered by qualified privilege for discussing government and political matter? After all, it was sent by a politician.
His Honour went through the 33 particulars in the tripartite alternate further re-amended thing-me-jig and concluded that they did not set out anything that was even possibly protected by government and political matter. His Honour commented that the defendant's approach to providing particulars was the "kitchen sink" method, and ultimately, it was the defendant's decision to "air his linen in public", and make private communications public.
So no, not covered by qualified privilege, that and other parts of the proposed defence struck out – on to a trial. Sounds like an adjournment to me.