Black is Back in Ontario: Breeden v Black [2012] SCC 19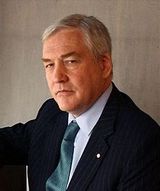 The term "libel tourist" is a term bandied about by defamation defendants to suggest some sort of impropriety by a defamation plaintiff.  The point that publishers seem to make is this: where something is published all around the world, the defamation plaintiff should not be allowed to simply pick and choose the jurisdiction that is most favourable to him or her. By chosing the most favourable jurisdiction in which to sue, they are a "libel tourist"…. and that is bad.
This is especially relevant when the USA is involved. With their Bill of Rights, obsession with free speech and the open slather granted to write about anyone resembling a public figure (see Larry Flynt case), successful defamation verdicts in USA are enormously hard to come by. Which is where Conrad Black comes into the story.
He is the latest to have been labelled a "libel tourist", and this was in Canada. His was one of two cases that recently came before the Canadian Supreme Court, with the same issue to be decided. Did the Ontario Superior Court have jurisdiction to hear defamation claims which had substantial links to other places?
The second case involved Banro Corporation, a mining company from Ontario,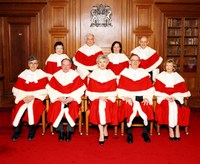 about which a critical book had been written in Quebec. The book was also available in libraries in Ontario and so Banro sued in Ontario. Because similar issues were decided, I will put that decision to one side for now.
Back to Black.
Conrad Black is a well-known Canadian, famous around the world for having run newspapers in Canada and internationally. He was a Canadian citizen until 2001 when he abandoned that citizenship to accept an appointment to the British House of Lords.
Lord Black was the Chairman of Hollinger International Inc, a public company in New York. In May 2003, a minority shareholder questioned the legitimacy of certain `non-compete' and `management service' payments made by it to Lord Black, or his companies. A Special Committee was formed by Hollinger and in October 2003, the Committee produced a Report that concluded that Hollinger had made $32.15 million of unauthorized payments, of which Black personally received $7.2 million. The US Securities and Exchange Commission brought a complaint and the Report was produced to the Northern District Court of Illinois. It was also posted on Hollinger's website. Hollinger issued press releases and made statements in its annual report.
Most notable was the defendants' assertion that Black presided "over a corporate kleptocracy that was engaged in a systemic, wilful and deliberate looting" of Hollinger. They accused Black of "improperly enriching himself," misleading the company's board of directors and breaching his fiduciary duty to them. They also said, "Black created an entity in which ethical corruption was a defining characteristic of the leadership team."
In 2004 and 2005, Black sued for defamation. He brought proceedings in the Ontario Superior Court. Black was going to obtain a juridical advantage by suing in Ontario since there was a lack of an actual malice requirement on the publishers (as opposed to the USA). The defendants applied to stay the case, on the grounds that there was no real and substantial connection between the actions and Ontario, or alternatively that New York or Illinois was the more appropriate forum.
Of the 10 defendants, 1 lived in Ontario, the rest in USA, with 1 in Israel. Several other criminal and civil cases were commenced in USA and Canada. In 2007, Black was convicted of mail fraud and obstruction of justice. He was sentenced to 6 and a half years in jail. Since that time, Black had a number of convictions quashed and his sentence substantially reduced. He asserted that the criminal trials were a miscarriage of justice.
At the time of the appeal, Black was in jail in Florida and he was not going to be allowed to enter Canada without the special permission of the Minister of Citizenship and Immigration, even after getting out of jail.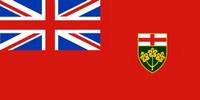 Most of the witnesses and evidence was located in USA. But Black was born and raised in Ontario. He established his reputation as a businessman in Ontario, is a member of the Order of Canada, the Canadian Business Hall of Fame and the Canadian Press Hall of Fame. Black's family lives inOntario. So because there had been publication in Ontario, he could claim a cause of action arose in Ontario. Regardless, the defendants tried to stay the case.
On the original application, the trial judge concluded that the Ontario court did have jurisdiction to hear the claims and that the defendants had not established that Illinois was a clearly more appropriate forum. An appeal from that decision was dismissed and the defendants appealed further to the Supreme Court of Canada.
The Court concluded that both the courts of Illinois and Ontario were appropriate forums for the trial of the actions, and that Illinois did not emerge as a clearly more appropriate forum [29]. Black only brought a claim in respect of damage in Ontario. His claim was that because of his reputation, the most substantial harm was done in Ontario. Having said that, Black accepted that a judgment in Ontario could not be enforced in USA.
Black won because the court concluded that it would be unfair to prevent him from suing in the community where his reputation was established [36], and this weighed heavily. It also concluded that Illinois was not clearly more appropriate, so the case stays in Canada.
Shortly after, on 4 May Lord Black was actually released from prison  and, with the permission of the Canadian Minister of Citizenship and Immigration he returned to Canada. His lawyers also told of Black's other good news, which was revealed that his cases were settled on a confidential basis.