Cairns belts match-fixing claim out of the ground: Cairns v Modi [2012] EWHC 756 (QB)
In 1983 I remember going to the MCG with my father and watching a swashbuckling New Zealand batsman, Lance Cairns, belt 6 sixes all around the biggest ground in the world, off some of the finest fast bowlers in the world. Dennis Lillee and Rodney Hogg could only sit back and watch as Cairns smashed them into the crowd a few times, including one famous shot with only hand on the bat on his cutting edge shoulderless bat. Not really relevant, but interesting if you are a hack park cricketer and frustrated cricket writer.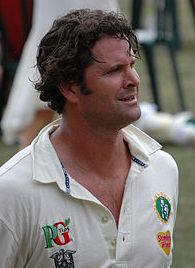 Twenty-eight years later, that man's son, Chris Lance Cairns, who happened to be another burly and swashbuckling batsman who could hit the ball long distances while chewing gum, got himself embroiled in a defamation case. So begins this story.
The defendant was Lolit Modi, a man born into a multi-million Rupee empire, former head of the Indian Premier League and one of the most powerful sporting administrators in the world. At the time in 2010, the Indian Premier League was assembling a list of the world's best cricketers. The players put themselves up for auction, their services open to be accepted by one of the various Indian Twenty20 teams, whoever bid the most. Teams were paying figures in excess of $1 million for certain players, just to play 6 weeks of cricket. Current and retired cricketers from all around the world queued up to be involved. In January 2010, Modi sent out Tweets about Cairns saying this:
 "Chris Cairns removed from the IPL auction list due to his past record in match fixing. This was done by the Governing Council.";
"We have removed him from the list for alleged allegations [sic] as we have zero tolerance of this kind of stuff. The Governing Council has decided against keeping him on the list."
"We know what we are doing and at the end of the day he is not going to be allowed to play and that's it. Let him sue us, then we will produce what we have in court."
Thems are fighting words. For those not versed with the knowledge of cricket, saying someone is a match fixer is about the worst thing you can say about a cricketer. On the ground, sly fast bowlers sledge their opposing batsmen with all sorts of nasty insults about their heritage, their bowel movements and their mother…. But when it comes to match fixing…. well that is just the worst. Seriously.
Chris Cairns denied all of it and sued. Quite simply, he put his career on the line in this case. Modi claimed truth as his defence and his barrister summed up their position in his closing at the end of the 7-day trial:
 "In our submission it was nothing short of a diabolical scheme that involved blackmailing young players of ability and integrity into match fixing when that was the last thing they wanted to do… So they were prisoners. They were being abused. There was a breach of trust by the captain and the vice-captain. They were like children in an orphans' home who, abused by everyone around them, can trust no one, can report to no one."
 Justice Bean (not the Rowan Atkinson variety) heard the case and delivered judgment on 26 March. Firstly, the judgment showed His Honour had a good cricket brain, (he was probably a stodgy opening batsman). He quoted Cairns' impressive Test playing career, which ended in 2004 and even acknowledged that the T20 game had changed the face of cricket.
The circumstances surrounded events in the Indian Cricket League, a pre-cursor to the Indian Premier League that started in 2007. The teams in the ICL comprised Indian players and overseas talent, and they also played 20 over cricket against each other. Cairns was the big fish in the league. He was hired to be captain of the Chandigarh Lions and was paid $350,000 per year.
The defendant tried to rustle up witnesses to support his truth defence. While
Modi did not give evidence himself, he called evidence from an anti-corruption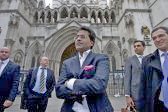 officer that had been hired by the ICL, Mr Howard Beer, a former police officer from Melbourne and a number of players from the Chandigarh Lions.
A lot of the trial focused on a meeting in October 2008 at the Shangri-La Hotel. Seven people were at that meeting, including various ICL cricketing luminaries, but only Cairns and Beer gave evidence about it. At that meeting, Cairns' contract with the ICL was terminated. Cairns said this was because he had injured himself in a charity walk in the months leading up to the third set of games, jeopardising his ability to play (he could not bowl) and he had failed to tell the organisers about it.
On the other hand, relying on the evidence of Howard Beer, the defence contended that in that meeting, Cairns had been sacked because he was suspected of match fixing and had conducted himself in a way that indicated that he was guilty.
It was accepted that Cairns got himself injured in the charity walk. That was to raise funds for a foundation he had established in memory of his sister, who had been killed in a road accident. It was accepted that Cairns could not bowl as a result. He played only as a batsman.
While differing versions of the meeting were proffered. Cairns did give evidence that rumours of match fixing had been raised by the ICL people to him in that meeting, and he said there was nothing to them. They were apparently relieved. He said the discussion then related to his injury. His services were terminated, but he was told he could apply for a new contract for the following season when he was fit. Some time later, he received a phone call from a senior ICL person who was at the meeting. He wished Cairns well with his flight to Dubai and all the best for his surgery. As His Honour noted, this interest was not consistent with a player who had been sacked because, as the defence put it, he was involved in a "diabolical scheme".
In a contemporaneous phone call after that meeting, Cairns rang an English barrister, Andrew Fitch-Holland, who he was friends with and who helped him with legal advice from time to time. Cairns did not mention match-fixing to Fitch-Holland, who corroborated this in his evidence. This was crucial. At the very least, as His Honour pointed out, Cairns would have asked his barrister friend about the match-fixing allegation, if that was the reason for his sacking.
It turned out that Cairns had received payments of around 113,000 pounds from a man called Vijay Dimon in Dubai. The defence alleged that these payments were suspicious. The evidence was found in Cairns' bank statements, which were discovered just a couple of weeks before the trial started. Cairns said that Dimon was a diamond trader and a friend, for whom he had provided marketing services. The defence contended that these monies were advances for match fixing that he was about to undertake. As the judge pointed out, this would have been very odd: surely match fixers would only pay after they had achieved their result!? Cairns' explanation was accepted. This left the defence with a massive hole in their case – If Cairns was guilty of match-fixing, how come he did not make any money out of it?
Anyhow, the defence called a number of Chandigarh Lions players. Some gave evidence by videolink, some simply provided statements. In a nutshell, His Honour concluded that he could not rely on any of them.
In giving evidence, Howard Beer was convinced that Cairns was involved in match fixing and left others in no doubt that was the case. But under cross-examination, the following exchange took place:
 "Q. On the basis of what material did you tell these two gentlemen that you had no doubt that Mr Cairns was involved in match fixing?
A. Probably on the strength of TP Singh's statement.
Q. But you told me earlier that TP Singh was a man whose word was to be treated with extreme caution, Mr Beer.
A. Correct.
Q. Why didn't you simply say `There is one allegation made against him by a witness over whom, it must be said, there are some doubts about his credibility'? That would have been a perfectly straight and fair answer, wouldn't it?
A. It may well have been, but I didn't say that."
 On the evidence of TP Singh, apparently Beer accepted that TP Singh was: "an out and out cheat and a man whose word could not be trusted."
The Judge was not impressed with Beer's evidence and inferred that he was not independent. This was another massive blow for the defendant.
The other allegations raised by players appeared vague, at their highest. While there were substantial allegations made against the Vice-captain of the team, they never really clearly implicated Cairns. Whenever evidence did appear to implicate Cairns, it arose from statements made shortly prior to the trial that were not consistent with statements made 3 weeks after the events took place (3 years prior), when there was often no mention of matters incriminating Cairns. Those statements were taken by Mr Beer in 2008. Other incriminating statements just appeared not to make any sense and ultimately, His Honour was very sceptical.
With regards to the evidence of TP Singh, the "out and out cheat", His Honour simply stated : "I agree and have nothing to add."
So Cairns wins. His Honour concluded that he essentially emerged unscathed after prolonged and occasionally intrusive cross-examination. He was a professional cricketer of good character and reputation. He won 90,000 pounds, including 15,000 for aggravated damages, not to mention costs, which would be astronomical. Quite clearly, the defendant's fiery closing did not help.
But for now, Cairns can move on and perhaps get back to the family tradition of smashing cricket balls over the fence.