Google Australia not a publisher: Rana v Google Australia Pty Ltd [2013] FCA 60
In asserting that it is not a publisher of its search engine results, Google has at last had a win, of sorts, in the Federal Court. But the win was not as emphatic as Google would have liked, and certainly does not restore Google's position to where it was 12 months ago.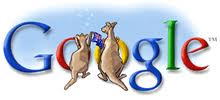 Right now, Google LLC in America, once notified of defamatory material that it links to, is to be treated as a publisher of that material. However, Google Australia Pty Ltd, thanks to Mr Rana here (and a few others over the last couple of years) will not.
In this case, Ranjit Shamsher Jung Bahadur Rana sued Google Australia Pty Ltd, Google Inc and 2 other defendants who were authors of a number of websites that were allegedly defamatory of him. The websites were about things like cyberstalking, the psychology of stalking, personality disorders and the like. They were all hosted by Google.
Rana applied to the Federal Court for leave to serve proceedings overseas on Google Inc, and meanwhile, Google Australia applied to strike out the claim against it, on the basis that the claim had no reasonable prospects of success.
Rana also sued, claiming that Google's activities contravened the Disability Discrimination Act and the Racial Discrimination Act. Justice Mansfield stated that Rana's application did not make it clear what his complaints actually were, but the application referred to websites that broadly included the following statements:
Rana is an alcoholic with brain damage;
Rana has genetic personality problems;
Rana is an unclean thing that no woman wants to be around;
Rana is a continual bankrupt;
Rana receives extortion money, which he sends to `lovely Russian girls' – `a loving financee';
Rana is a cyberstalker;
Rana used Nina Gregurev's email address to create a false Facebook account;
Rana sends emails out in other people's names and has done so for at least 15 years;
Rana's daughter has said to him to `get a job you lazy bum'.
Google Australia was sued because it was submitted by Rana that it was the owner and operator of the domain name, google.com.au. Other than that, it was not clear what the claim against Google Australia was, apart from the fact that the domain name was Australian and Google Australia was a subsidiary based in Australia.
Google Australia filed affidavit material which stated that:
A search engine enables automated search processes on keywords according to pre-programmedalgorithms, to list hyperlinks to webpages in an order determined by assessed relevance;
A search engine can be programmed to block a specific webpage;
If that occurs, the webpage is still accessible on the internet;
Google Australia is a wholly owned subsidiary of Google International LLC and Google Inc is the ultimate holding company;
Google Australia is not authorised to, and has no ability to, control or direct the conduct of Google Inc and is not responsible for the day to day operations of Google Inc;
Google Inc owns and operates the domains google.com.au and google.com. The search engines at those domains are exclusively provided by, operated by and controlled by Google Inc;
Google Australia does not have any ability to control or direct action in respect of blocking URLs from google.com.au.
Google Inc owns and operates the business that supplies the Google Web Search and Google Images products.
Rana had no evidence that Google Australia was the owner of the relevant search engines, nor that it had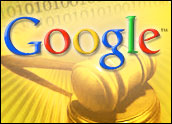 any control over its use or management.
His Honour Justice Mansified referred to a similar strike out application brought in a NZ case by Google NZ (A v Google New Zealand Ltd [2012] NZHC 2352 at [44]), where the Court concluded that the operation and control of the Google search engine resides with Google Inc and not Google NZ.
Accordingly, His Honour concluded that Rana had "no reasonable prospect of proving that Google Australia owns the domains in question, or that it has the ability to control or direct the conduct of Google Inc" [40]. The case against Google Australia was then struck out.
As for Google Inc, it also had a win of sorts.  His Honour concluded that Rana's claim for disability and/or race discrimination had no prospects of success [47] and struck that out. In terms of Rana's defamation claim against Google Inc, His Honour did not make a final judgment, but did state that it would not be appropriate to refuse leave to serve overseas on the basis of Google Inc's argument that it was not a publisher of the material [58].
However, His Honour concluded that Rana's statement of claim was so vague that it did not comply with the pleading rules, and that if he were to grant leave to serve overseas, that was conditional on Rana fixing the statement of claim and also paying $8,000 into court as security for Google's costs to respond to the statement of claim [82]. Harsh. Anyway, His Honour then stated that the application would be adjourned for those conditions to be met, and then there would be further consideration of the application.
Whether that is the last of this matter then, remains to be seen.