Google liable for its misleading search results: ACCC v Google Inc [2012] FCAFC 49
In terms of defamation, there hasn't been a case in Australia that considers whether Google Inc in America is a publisher of indexed search results from its search engine. In England, a single judge has concluded that Google is not a publisher of results from its search engine, nor is it a publisher of material on blogger.com. As yet, no Australian judge has had to consider it.
But now, a development. Sort of. On 3 April, the Full Federal Court had to consider whether Google Inc, in producing its search results on its famous search engine from Silicon Valley, had made misleading or deceptive representations for the purposes of the Australian Consumer Law.
 For those not averse with matters of Australian law, trade practices, or commercial disputes of any description, under the Competition and Consumer Act 2010 (Cth), a person cannot engage in conduct that is misleading or deceptive in trade or commerce. In terms of commercial law, this has been the catch-all provision for all or any commercial dispute. No matter who, what or how much, when a commercial dispute arose, there would virtually always be an allegation that the other side was misleading or deceptive.
 The ACCC is in charge of monitoring all conduct in trade or commerce and can itself bring cases against parties that it believes are breaching that provision.
 Which brings us back to Google. In 2007 and 2008, when a person who wanted to travel to Mongolia used Google to search for "Harvey World Travel", the search results revealed, among other matters, a sponsored link to a competitor, STA Travel. It said this:
 "Harvey World Travel
www.statravel.com.au Unbeatable deals on flights, Hotels & Pkg's Search, Book & Pack Now!"
 Misleading or deceptive conduct sure, but is Google liable for that?
 The ACCC brought cases along similar lines for this and 3 other types of businesses (Honda, Alpha Dog Training, Just 4x4s) and alleged that Google Inc were to blame.

 At first instance in September last year, Justice Nicholas concluded that Google had not made any representations because its search engine operated in a way whereby ordinary and reasonable users would have known that the sponsored links were advertisements and had nothing to do with Google. Google did not make the representations, as it did not endorse or adopt them. The reader would distinguish between organic search results and sponsored links. Google was no more than a conduit for the advertiser.
 The ACCC was not mucking around with this one though. It appealed to the Full Court, and the three judges: Keane CJ, Jacobson and Lander JJ upheld its appeal.
 The ACCC argued that Google took an active role in the preparation dissemination and publication of the ads, and accordingly made the relevant representations. It pointed to 3 matters [75]:
Google tightly controlled the results generated by a search and the way the results were presented;

Google's AdWords program permits advertisers to target their advertisements;

Google's internal processes serve to closely supervise the available keywords for an advertisement.
 The Court considered the evidence of Google, particularly how its search engine and its AdWords program worked. It was important that Google used its own complex algorithms to produce the search results and put them into order of relevance.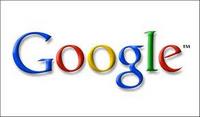 The Judges then found that an ordinary reasonable user would conclude that it was Google who was displaying the sponsored link together with the sponsor's website and so it was more than a mere conduit. Critically, the sponsored link is displayed in response to the user's query, which is made by the entry of selected key words and at [90]: "the user asks a question of Google and obtains Google's response…"
 The response to the inquiry was the conduct of Google and it was misleading. Appeal allowed.
 What it means in terms of defamation is not insignificant. While the matter might be headed to the High Court, for now, using this case as a precedent (and trying to ignore everything from England), lawyers will try to argue that it means that Google is a publisher of search results on Google's website. Then there is the further question of the use by Google of a hyperlink.
 So perhaps some encouragement for defamation plaintiffs around Australia, particularly if an author of defamatory material is anonymous. In any event, something to think about for Google.