Google wins but loses again, now in UK: Tamiz v Google Inc [2013] EWCA Civ 68
Payam Tamiz, an English Conservative politician who had been running for the local elections in Thanet, sued Google for anonymous comments on a blog that was created on Google's blogger platform, "London Muslim". The comments were posted between 28 and 30 April 2011 and were defamatory of Tamiz. They included allegations that Tamiz was a drug dealer, had stolen from employers and was hypocritical in his attitude towards women.
Tamiz first notified Google on 28 or 29 April 2011, when he used the "Report Abuse" function. He later sent a letter on 29 June, which was received on 5 July. Google emailed Tamiz on 8 July and asked if the comments were untrue. Tamiz replied yes, they were false and defamatory and on 19 July, Google emailed him back and asked if it could send his complaint to the author of the blog. Google also said it would not be removing the comments itself. Tamiz gave permission on 22 July, and on 11 August, Google emailed the blogger. On 14 August, the blog and all of the comments were removed.
Tamiz brought proceedings against Google Inc and Google UK for defamation. Those proceedings were initially struck out by Justice Eady. This was on the basis that Google Inc could not be deemed a publisher of material on its blogger platform.  It was also struck out because Eady J considered that Google had a defence under section 1 of the Defamation Act 1996, because it took reasonable care in passing the complaint to the blogger and another defence on the basis that the publication was so trivial that it did not constitute the commission of a "real and substantial tort" by Google Inc. This decision was the one that Google turned to, when facing defamation cases all around the world.
Regardless, Tamiz appealed, and the matter came before 3 judges of the Court of Appeal on 3-4 December 2012. Judgment was delivered on 14 February, the main reasons written up by Lord Justice Richards, with whom Lord Justice Sullivan and the Master of the Rolls agreed.
Richards LJ referred to Eady J's decision, as well as previous decisions. At [23]:
"In my view, the judge was wrong to regard Google Inc's role in respect of Blogger blogs as a purely passive one and to attach the significance he did to the absence of any positive steps by Google Inc in relation to continued publication of the comments in issue. "
After all, Google offered design layouts for the blog, it provided a related service to enable ads to be placed on the blog, and it had the power and capability to remove or block access to offending material.
Richards LJ agreed that Google was not a primary publisher of the material, and until such time as it was notified of it. Without notice, Google would probably have the defence of innocent dissemination. However, once Google was notified of defamatory material, the situation was different. At that point, once it had a reasonable period to take the material down, it was then arguable that Google was a publisher [31], [35]. Justice Eady was wrong to strike the case out on that point.
In terms of the defence under section 1 of the Defamation Act, Richards LJ concluded that Eady J was wrong with that one as well. Although it was agreed that Google was not a "commercial publisher" within the meaning of the section and it did not have "effective control" over the person who posted the defamatory comments, as to whether Google took reasonable care in relation to the continued publication of the comments, Google had not done so, because it did not take down the comments after it received the communications from Tamiz. Therefore, the defence did not apply.
So at this stage, being paragraphs 1- 48 of a 54 paragraph judgment, things were looking good for Tamiz.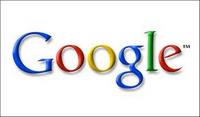 But the final 6 paragraphs, including separate one-line paragraphs from Sullivan LJ and the Master of the Rolls that consisted respectively of "I agree" and "I also agree", were not good for him.
The Court agreed with Eady J that the publication was so trivial that there was no "real and substantial tort". The basis was this:
The blog went up on 27 April 2011;
The comments were posted on 28-30 April 2011;
They were followed by numerous other comments, "and whilst still accessible, will have receded into history";
The earliest point when Google would become liable is some time after notification of the complaint to them;
It was highly improbable that any significant number of readers would have accessed the comments after that time.
A bit harsh.
Tamiz pressed the "Report Abuse" function around 28 April, but nothing seems to be made of that. It was barely mentioned. He then wrote on 29 June and the comments stayed up until 14 August. It is not clear what the basis was for concluding that no significant number of readers would have accessed the comments. Perhaps the judges had some Search Engine Optimization experience and felt that the site would not rank on the first page for Google's search results. Perhaps they just thought that because there were other comments, no-one would have read the defamatory ones. It all sounds pretty speculative.
In any event, the appeal was dismissed and although there is now English authority for the proposition that Google Inc can be deemed to be a publisher of material on its blogger platform (and hence probably its search results as well), Tamiz won't care. He has been left with a huge costs bill and a judgment that concludes that his complaint was so trivial that there was no wrongdoing by Google, even if it was the publisher. Ouch.