Hockey hoists Fairfax on its own placard: Hockey v Fairfax Media Publications Pty Ltd [2015] FCA 652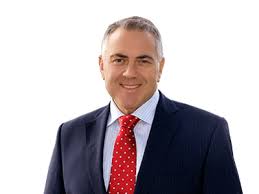 On 5 May 2014, Fairfax, through the Sydney Morning Herald, The Age and the Canberra Times, ran a series of articles about a Liberal Party fundraising entity called the North Sydney Forum. North Sydney is the seat held by Australia's current Treasurer, Joe Hockey. The articles were headed "Treasurer for Sale" or "Treasurer Hockey for Sale" and Hockey was infuriated. So infuriated that he sued. Three separate proceedings were heard as one, in a trial which took place in the Federal Court (which is itself unusual) in March this year.
This was high stakes litigation, probably the biggest defamation trial in Australia for the last decade. He claimed that the articles conveyed some or all of the following imputations about him:
He accepted bribes paid to influence the decisions he made as Treasurer of the Commonwealth of Australia
He was prepared to accept bribes paid to influence the decisions he made as Treasurer of the Commonwealth of Australia;
He corruptly solicited payments to influence his decisions as Treasurer of the Commonwealth of Australia;
He is corrupt in that he was prepared to accept payments to influence his decisions as Treasurer of the Commonwealth of Australia;
He corruptly sells privileged access to himself to a select group which includes business people and business lobbyists in return for donations to the Liberal Party;
He knowingly permitted a Liberal Party fundraising forum with which he was associated to accept money from the corrupt Obeid family.
This is serious stuff. Hockey put his political career on the line. Even if he lost as a result of a clever technical defence, what would the public perception be? Could he then possibly become Prime Minister?
It was a massive gamble by the Treasurer but at the end of it, on 30 June, Hockey emerged with a $200,000 victory, a nice end of financial year bonus for him and probably a massive relief.
The win will undoubtedly be characterized by Hockey and the Liberal Party as emphatic, but for lawyers who read the judgment, the full story is not so clear. If anything, Hockey was very clever about how he pleaded his case and Fairfax might have been a bit unlucky.
The reason is simple. Justice White of the Federal Court concluded that none of the actual articles written about Hockey and published nationwide in hard copy or on the internet, were actually defamatory of him.
No doubt those articles were thoroughly vetted by Fairfax's lawyers before they were published, and in His Honour's view, the articles did enough to water down the effect of the controversial headline "Treasurer for Sale". Justice White concluded that the actual content of the articles, when read as a whole, were not about Joe Hockey being bought, they did not mean that he accepted bribes or was corrupt [95], [150], they did not mean that Joe Hockey corruptly solicited payments [101]-[102], they did not mean that Joe Hockey actually received payments personally [127], but the articles, when read as a whole, were actually about the process where the North Sydney Forum offered "private access" to Joe Hockey at seminars and private functions, for the payment of political donations to the Liberal Party, and this was not corrupt but an acceptable form of political fundraising [118], [123], [129], [151]. It was really the headline that Hockey relied on.
So here comes the clever bit: besides the articles themselves, Hockey also sued on at least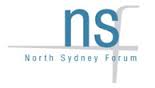 two other separate publications, being Fairfax's promotions of the articles apart from the newspaper. They were snippets where Fairfax tried to get people in to read the full story:
2,466 placards were put up outside newsagencies throughout Australia, mainly in New South Wales. These placards only carried the headline: "Exclusive Treasurer for Sale Herald Investigation", in large letters, and nothing else.
Two Fairfax Tweets which also stated "Treasurer for Sale" and then hyperlinked to the full articles.
Whether Fairfax ran these separate publications past their lawyers before going ahead is unclear, but without the supporting content of the articles themselves, once Justice White concluded that they were to be treated as separate publications, Fairfax were in a world of trouble. What does it mean to simply state "Treasurer for Sale" or "Treasurer Hockey for Sale"? How could that not be defamatory? Justice White concluded simply that it was.
His Honour concluded that the placards meant that Fairfax had carried out an investigation which had revealed matters indicating that Joe Hockey was "for sale" and that the newspaper contained a report of what the investigation uncovered. It did not state that what was "for sale" was a form of access to Hockey in the context of a means of commonly accepted political fundraising [167]. His Honour went on to find that these words meant that Hockey engaged in conduct that involved his willing receipt of payment of an improper kind, being a form of corrupt conduct [168], [171].
Justice White also made an important finding that the Tweets were separate publications to the articles that they hyperlinked to. Their meaning ought to be determined separately from the content of the hyperlinked article. The evidence showed that The Age had around 280,000 followers on its Twitter account and only 789 of those downloaded the hyperlinked article. Clearly, people may have read the Tweet without going further [207]. His Honour then concluded that the Tweets bore the same meaning as the placards, essentially being that Hockey engaged in corrupt conduct [209], [211].
Fairfax did not claim truth, fair comment or honest opinion as a defence. It could not. It claimed defences of qualified privilege at common law and pursuant to section 30 of the Defamation Act. To win on these defences, Fairfax had to basically prove that it had acted reasonably in publishing the placards and the Tweets. Hockey also asserted that Fairfax should be denied the defences because it acted with malice.
Strictly, these issues only needed to be decided in relation to the placards and the Tweets, but His Honour went further and considered whether Fairfax acted reasonably in publishing the articles. It was conceded that the publications contained discussion of government and political matter [222], but His Honour concluded that Fairfax would be unable to rely upon a defence of qualified privilege (either at common law or under section 30 of the Act) because Fairfax, through its journalists:
did not act reasonably [238]; and
alternatively, was actuated by malice [415],[420].
This was because His Honour found that Joe Hockey was not given sufficient opportunity by Fairfax to respond to the allegations before publication [246], [247], [360], [372] and that although Fairfax provided a set of questions for Hockey to answer before publication, none of them raised, among other matters, the question of sale by Hockey of access to him in return for political donations, which was a big part of the story [362].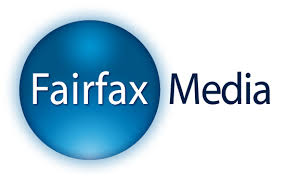 Further, His Honour reached the conclusion on malice because Mr Darren Goodsir, the Editor in Chief of the Sydney Morning Herald, acted with the improper purpose of seeking to injure Joe Hockey's reputation [406], [411], [415]. A blow for Fairfax and its journalistic independence. The nub of the criticism was that, although Goodsir was found to be a generally reliable witness, a good deal of the contemporaneous evidence indicated that he was intent on getting back at Hockey [399]. His Honour concluded that Goodsir had lost objectivity and if not for his desire to get back at Hockey, he would have probably had gone for a less provocative headline [411].
What happened was this: in March 2014, Fairfax carried an article which stated that a company that had links to the Obeid family (which name is synonymous with corruption in NSW [77]), was previously a member of the North Sydney Forum and had received a refund of its membership fees. The article claimed that Hockey had refunded that company's membership fees. Fairfax were wrong because Hockey had never received nor refunded those funds personally [257]. Hockey's office immediately complained and demanded a retraction.
After a series of telephone calls that were made around 1am in the morning following publication of the article, Fairfax decided to "apologise" and it published a statement [272] which Justice White described as "not really an apology at all…. no more than a statement of regret" and "bore a begrudging quality about it" [402].
Hockey's barristers claimed that the "Treasurer for Sale" articles, which appeared in May 2014, were acts of payback by Fairfax because they were unhappy at having had to apologise to Hockey in March [376]. This was based on the internal Fairfax documentation, namely that after having published the "apology" in March, Goodsir then instructed the Fairfax journalists to "drop everything and start digging into NSF" [278], which he described as a "slush fund" [403]. His initial view after the complaint in March was not to provide an apology, but to instead publish a "critical story" [267].
After the digging request, the journalist subsequently came up with this: "The best angle at present I think is that the Treasurer is granting privileged and secret access to a select group of business people in return for their donations to his fundraising machine, the North Sydney Forum, in the form of annual membership fees." [292].
Goodsir replied that day [293]:
"Fxyyxz!@ing (sic) brilliant!
….. Given what Andrew and I endured last week with Hockey, I want to have this nailed to the cross in more ways than one.
…. I have long dreamed (well, actually only since last Friday), of a headline that screams: Sloppy Joe!
I think we are not far off, but perhaps even more serious than that."
 Then later [296]:
"I will be back on Mon 28 and want to be in a spot to launch our dirt on Hockey then.
This one ain't over yet!"
Against that background, His Honour held that Fairfax's conduct in publishing the articles was not reasonable [332], [357], and that Fairfax were actuated by malice in publishing the articles. Any defence of qualified privilege would fail.
At the end of day then, the articles were held not to be defamatory, but the placards would have been read by many people who did not read the articles ($120,000 damages) and the Tweets would have been read by many people who did not download the articles ($80,000 damages). Sigh of relief from the Hockey camp, his chances of becoming Prime Minister remain intact.
But this may not be the end. Regardless of whoever won, the winds of appeal have always circled around this case. So while the ball is in Fairfax's court, there may still be risks that if it appeals, it could end up worse for it. The risk being that the Full Federal Court might overrule Justice White's findings that the actual articles were not defamatory. There is also a reasonable chance that the findings of malice might remain undisturbed, being findings of fact. So then it would all come down to the meaning of the articles, the placards and the Tweets. If the Full Federal Court found that the articles were also defamatory, it would only increase the damages.
But it looks like the real problems for Fairfax are the placards and the Tweets. People would have walked the streets of Sydney and seen those placards without ever opening the newspaper. 280,000 people would have received the Tweets and only 789 of them read the full article that was hyperlinked. On appeal, Fairfax would have to have another go at explaining away the discrete headline "Treasurer for Sale" to the Full Federal Court. It will be interesting to see what happens.