Hong Kong newspaper keeps its damages: Oriental Daily Publisher Ltd & Kwan v Ming Pao Holdings Ltd & Ors, in the Court of Final Appeal of the Hong Kong Special Administrative Region, Final Appeal No. 1 of 2012, 26 September 2012
As common as Hayley's Comet, in Hong Kong, the defamation jury trial appears about once every 80 years. So although this particular decision was some months ago, I don't think I will be around in 2093 for the next one, so I had better report on this one quick.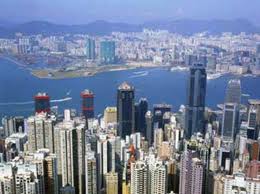 The story in itself is unusual. For starters, the Oriental Daily News, a Hong Kong daily with a circulation of around 110,000 (and probably the defendant in the last defamation case in 1933), was in this case, a plaintiff. What happened was this.
On 28 September 2001, Ma Chiu Sing phoned police and told them that he had put poison into cup noodles that were on sale in a certain supermarket. Police went there and discovered one such item with poison. On that same day, the Oriental Daily News got a letter written by Chiu Sing, who referred to himself as the "Hong Kong Bin Laden". The letter said that he had poisoned the food and told police of its location and he demanded the resignation of certain public figures, otherwise he would poison more food and tell no-one where it was. The letter said:
"And the poison will not be kid's stuff like this time. The locations of the poisoning next time may be in restaurant, may be water heater in canteens and etc… One person, ten persons, or one hundred persons may be killed next time…"
Similar letters were sent to other daily newspapers. He then phoned a journalist at the Oriental Daily News and said he was annoyed that his letter did not get more publicity. Later that day he called back and said he had poisoned some chocolate in a city supermarket and he wanted the threat to be reported. The poison was found.
On 2 October 2001, Chiu Sing's reign of terror ended. He was arrested and in December 2002 he was convicted at trial, where he got 6 years and 8 months jail. He was released from jail in June 2006 and in the 2 months following, he sent 5 threatening letters back to the Oriental Daily News, leading to another conviction, this time for criminal intimidation in June 2007. He got a further 9 months in jail and was released from jail on 15 March 2008.
Around one month after being released for a second time, Chiu Sing mounted a demonstration outside the High Court Building. He wore a cap, dark glasses and a surgical mask. He had a banner with him, which was in Chinese and said this:
"Is there still rule of law in Hong Kong?                                                     
Wrongful imprisonment! Bribery! Contract Killing!
Since I, Ma Chiu Sing was discontented that the founders of the Oriental Daily News, Ma Sik Yu and Ma Sik Chun, despite being members of a narcotics trading family and having caused harm to countless people and are on the wanted list, could still get off scot-free and enjoy the rest of their lives and pass their fortunes to their descendants. I had thus submitted an article to the complaint column of Oriental Daily News …… To my astonishment, Oriental Daily News and members of the Ma Family such as Ma Ching Kwan did not deal with the relevant complaint by lawful means, for instance, if they considered what I stated to be fabrications, they could have commenced a civil suit against me. Instead, not only did they fail to handle the matter by such means, they went so far as to fabricate a blackmail letter for 5 million to frame me up."
The next day, another daily newspaper in Hong Kong, Ming Pao, ran an article with a photo of Chiu Sing and showing the banner. The caption said  "`Hong Kong Bin Laden', Ma Chiu Sing demonstrated and distributed leaflets outside the entrance of the High Court Building yesterday, alleging that earlier someone had planted evidence to frame him resulting in his wrongful imprisonment."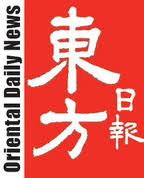 The plaintiffs sued, not for anything in the article that was published by Ming Pao, but for the publication of Chiu Sing's banner. The first plaintiff was the publisher of the Oriental Daily News and the second plaintiff was Ma Ching Kwan, its chairman.
The plaintiffs asserted the following imputations from the banner:
That they had forged evidence in order to falsely incriminate Ma Chiu Sing;
That they had entered into a conspiracy with a prosecution witness, bribing him to give false evidence against Ma;
That they had perverted the course of justice, resulting in Ma's imprisonment for criminal intimidation.
The nub of the defence was that the defendants argued that because the banner was written by the self-proclaimed "Hong Kong Bin Laden": no-one would have believed it.
However, this argument did not work so well in the first trial: The plaintiffs won HK 1,650,000 between them (1,500,000 for the individual and 150,000 for the company) and a further HK 150,000 for aggravated damages as well.
Ming Pao appealed to the Court of Appeal, which set aside the verdict and installed its own assessment of the damages at HK 200,000 between the plaintiffs (150k for the individual and 50k for the company). Also, the awards for aggravated damages were set aside.
The plaintiffs then appealed this judgment to the Court of Final Appeal and tried to get the trial judge's tattslotto verdict restored.
Liability was not an issue on the appeal, the question was whether the Court of Appeal was correct in reducing the damages awards. The appellants bore a heavy onus, as they had to show that the Court of Appeal was "plainly wrong".
The Court of Final Appeal looked at a range of factors, including that:
It was a repetition case where the accusations reported were of very low credibility;
Ming Pao did not adopt or affirm Ma's allegations, but disavowed them 3 days later;
The content of the banner was not shown in its entirety;
There was no evidence that the Oriental Daily News' circulation had reduced;
There was no evidence that Kwan's feelings were hurt;
There was no viva voce evidence by either side at the trial, so the Court of Appeal was in the same position as the trial judge;
Given that Chiu Sing referred to himself as "Hong Kong's Bin Laden", this would have raised doubts as to his credibility in the mind of the ordinary reasonable reader;
The reader would have also seen that Chiu Sing had just gotten out of prison, having been sent there for criminal intimidation against the Oriental Daily News, so clearly, he would have had an axe to grind against it.
The main question was whether the poor credibility of the accuser ought to be taken into account. The Court concluded that it certainly was a factor in determining damages. It went to the extent of harm suffered, and in some instances, such a lack of credibility could even negate damages entirely. But not in this case, the Court of Appeal's verdict was sound.
In conclusion, it was open to the Court of Appeal to set aside the trial judge's verdict and install its own award of damages, The Court of Final Appeal agreed that the trial judge's verdict was manifestly excessive, and that it was not a case for aggravated damages. The Appeal was dismissed.
So for Hong Kong's defamation practitioners, they can take a break after that heavy workload, and steel themselves for the next defamation case in 80 years time. It will probably have something to do with a flying car.