One Small Step for Mr Trkulja, One Giant Leap for GoogleKind: Trkulja v Google Inc [2012] VSC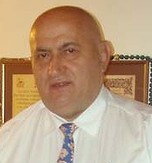 In February this year, Milorad Trkulja, a Melbourne Music Promoter sued Yahoo!. What had happened was that if a person searched his name on Yahoo!, the results contained links to an article that linked him to the Melbourne underworld. While Yahoo! admitted to having published the links, it was an emphatic win for Mr Trkulja, as the jury found that he had been defamed and Justice Kaye subsequently awarded him $225,000 in damages. One of the largest defamation wins in the last six years.
And Yahoo! were not the only ones to link to these articles and pictures. Apparently if a person searched Trkulja's name in Google, Google linked the reader to the same now-defunct website, "Melbourne Crime" and alongside it, published a photo of Mr Trkulja alongside other photos of gangland and criminal figures such as Tony Mokbel. Beneath it, the caption read "Melbourne Crime".
What had allegedly happened was that Trkulja had been shot in the back in a St Albans restaurant in 2004, but he was never involved in any criminal activity.
In 2009, Trkulja wrote to Google and asked that the links be removed. Unfortunately, in the complaint form, he did not fill out the correct URL for the Melbourne Crime website, but he did make Google aware of the search results. This was critical.
Trkulja sued Google for defamation. This week, the case came before His Honour Justice Beach in the Victorian Supreme Court and a jury of 6.
Understandably, given the state of the caselaw in the UK, where it has been held that Google was not a publisher of material on its blogger platform, or a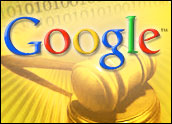 publisher of search results (even after being informed of the results), Google argued that it was not a publisher of its search results for Trkulja. It was only indexing the link to the website and this was an automated process. Certainly, the authorities were on its side in submitting that.
At the end of 3 days trial, Justice Beach dismissed Trkulja's claim for damages for links to the offending URL, because in notifying Google about the links in 2009, Trkulja had gotten the URL wrong for the "Melbourne Crime" website. However, Google's defence of innocent dissemination was otherwise rejected, and it was found by the jury that Google had published the photo of Trkulja alongside Mokbel and Co, because it had been told by Trkulja that the photo links were there and nevertheless, it had not taken those photos down.
Damages will now be assessed by His Honour Justice Beach, and it has been reported that this will be done within the next week or so. No written reasons have been published yet, so look forward to the next instalment. Once those reasons, and the amount of Trkulja's upcoming damages win, are published, a further report will follow.
In any event, there is no doubt that this is a huge decision in the context of media law and defamation.
To date, search engines have been successful in running arguments that they do not publish the results of their searches. This began to breakdown in Australia, when the Full Federal Court found that Google were liable for making representations that were in breach of the Trade Practices Act, and arguably, with the jury's verdict, this line can now been extended into defamation law.
The point seems to be this: once the search engine knows about a defamation claim, then it can be liable for publishing its search results thereafter. The search engines cannot necessarily quarantine themselves on the basis that their search results are automated and generated by massively complicated algorhythms and so on.
The result for Google, Facebook and Twitter could well be huge. Bring on the "take-down notices".
More to come….